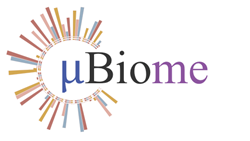 San Francisco, CA (PRWEB) February 16, 2016
uBiome, the leading microbial genomics company, is setting out to study how the human nasal and oral microbiomes are affected during the course of common winter illnesses. Colds, sore throats and flu-like conditions affect millions, yet comparatively little is known about how these kinds of illnesses affect the microbiome, the balance of which plays a critical role in overall health.
Winter illnesses represent a substantial financial burden in the United States. Researchers with the Consortium for Health Outcomes, Innovation, and Cost Effectiveness Studies at the University of Michigan, Ann Arbor suggest they cost the economy in the order of $40 billion a year, once over-the-counter medication, and missed work and school time is taken into account. An estimated 41 million antibiotic prescriptions are issued to those suffering from colds each year, at a cost of $1.1 billion.
Participants in the uBiome winter illness study will receive a special two-site (nose and throat) testing kit priced at $89, the usual price for a one-site test. Samples are easy to collect, using a simple self-swabbing process that takes just minutes. They're also easily returned - by mail - to uBiome's laboratory. Participants will also complete a brief survey which asks them about their winter illness.
Colds, sore throats and flu are respiratory illnesses which can occur year-round but usually peak in the winter, especially in rainy months. Although the range varies widely, the average American gets 2 to 4 colds a year, meaning there are around half a billion adult colds annually. Women tend to have more colds than men, particularly younger females who may have more contact with children. Children get more colds than adults, with some having as many as twelve a year.
uBiome is the world's leading microbial genomics company. It uses next generation high-throughput DNA sequencing technology to carry out detailed analysis of the human microbiome, the ecosystem of trillions of bacteria which coexist in and on the human body. While most of an individual's bacteria is found in the gut (weighing two or three pounds), there are dozens of other bacteria-harboring sites on the body, most with their own distinct microbial profiles. A considerable amount of scientific work has been undertaken into investigations of the gastrointestinal tract's bacteria but less is known, relatively speaking, about the oral and nasal microbiomes.
Jessica Richman, co-founder and CEO of uBiome, says: "Winter illnesses are debilitating and unpleasant, yet we're told we must simply grin and bear them. Our study plans to throw more light on a collection of conditions that cost the U.S. economy around $40 billion a year. We should end up knowing a lot more about what makes us sick in winter."
People who currently have a winter illness can find out how to participate in uBiome's study here:
http://ubiome.com/pages/winter-illness-study
uBiome was launched in 2012 by scientists and technologists educated at Stanford and UCSF after a crowdfunding campaign raised over $350,000 from citizen scientists, roughly triple its initial goal. The company is funded by Andreessen Horowitz, Y Combinator, and other leading investors.
uBiome's mission is to use big data to understand the human microbiome by giving users the power to learn about their bodies, perform experiments, and see how current research studies apply to them.
Contact:
Orli Kadoch
orli(at)ubiome(dot)com