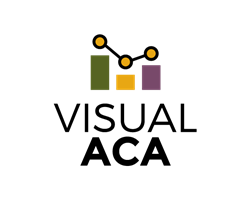 Time is running out and many employers are still unclear about their ACA reporting strategy
Livonia, Michigan (PRWEB) February 18, 2016
As a leader in innovation, Attendance on Demand has been invited to participate in the IPPA's Vendor Tech Showcase on Tuesday, February 23rd. Beth Baerman, Director of Communications, will be showcasing Attendance on Demand's latest Affordable Care Act (ACA) reporting product, VisualACA.
The Independent Payroll Providers Association (IPPA) is the leading nationwide trade association for privately held companies whose primary function is the preparation of payroll and payroll taxes for employers of all sizes. The IPPA Annual Sales and Marketing Conference will be held February 22-24 at Caesar's Palace in Las Vegas, NV.
VisualACA eliminates the guesswork, calculates the data, and connects you to a hassle-free printing and filing service to meet IRS reporting requirements under the Affordable Care Act.
"Time is running out and many employers are still unclear about their ACA reporting strategy," said Baerman. "VisualACA can help remove the burden of ACA reporting. It also automates status determination, and ongoing evaluation of variable hour employees."
Baerman is an expert in time and labor management. As a frequent speaker about labor compliance, she has been advising employers about the Affordable Care Act and its implications for over three years. Baerman was recognized for this work with a 2014 Gold Award for Communications in the prestigious Women in Business World Awards.
About Attendance on Demand
Attendance on Demand supports the labor management needs of thousands of companies and more than three-quarters of a million employees across North America. Launched in 2006, Attendance on Demand is a rapidly deployed, cloud-based solution that minimizes a company's risk and technology investment while providing advanced features for securely managing labor data—calculating pay rules, scheduling employees, budgeting labor, automating recordkeeping for labor law compliance and managing employee status and reporting for the Affordable Care Act. With standard uptime over the industry average of 99.995% and above average customer retention rates, Attendance on Demand removes the worry of maintaining expensive infrastructure. An extensive North American distribution network helps organizations use Attendance on Demand to reduce labor expenses and improve decision making.
http://www.attendanceondemand.com
1-800-465-9980