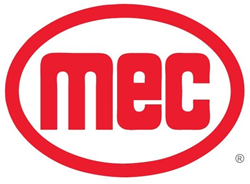 "We have great people here at MEC that are invested in the success of customers and our company," said Robert Kamphuis, Chairman, President and CEO of MEC.
Mayville, Wisconsin (PRWEB) February 17, 2016
Mayville Engineering Company, Inc. (MEC) has been awarded the FMA 2016 Industry Award by the Fabricators and Manufacturers Association Intl. (FMA). The award is presented to a top fabrication company who has successfully improved operations, attained business success, and contributed to both the local and industrial communities.
Dan Davis, Editor-in-Chief for Fabricator Magazine stated: "MEC is proving that metal fabrication can be the basis for big business. Through multiple acquisitions and internal growth, the fabricator has tripled its revenues since 2010. This robust expansion is one of the main reasons that FMA and The Fabricator have named MEC the winner of the FMA 2016 Industry Award."
MEC is a complete contract manufacturer specializing in Metal Fabrication, Tube Bending, Tanks and Prototyping. Being named the country's largest fabricator for the last five years, MEC operates with over 2,150,000 sq. ft. in 17 facilities throughout the nation.
"We're honored to be presented with the FMA 2016 Industry Award," said Robert Kamphuis, Chairman, President and CEO of MEC. "We have great people here at MEC that are invested in the success of customers and our company.
FMA is a professional organization with more than 2,300 individual and company members working together to improve the metal forming and fabricating industry. Founded in 1970, FMA brings metal fabricators and equipment manufacturers together through technology councils, educational programs, networking events, and FABTECH.
Founded in 1945, MEC is one of the nation's leading supply chain partners for blue chip original equipment manufacturers. For more information, news and perspectives from MEC, please visit http://www.mecinc.com.
###
About Mayville Engineering Company
Headquartered in Mayville, Wis., MEC has become a manufacturing company where employee shareholders are creating outstanding value and support every day for their customers and communities in which they live and work. MEC serves the agricultural, commercial vehicle, construction, forestry, on/off road power sports vehicles, energy, military, and industrial markets. MEC's processes include complete metal fabrication, laser and plasma cutting, stamping, forming, machining, welding, tube bending and forming, painting, polishing, brazing, cleaning, assembly and kitting, prototyping, product testing and validation, fluid level indicators, stoppers, engine tubes, suction tubes, hydraulic tubes, discharge tubes, fill tubes, high temp coatings, metal encapsulated insulation, fuel tanks, air brake tanks, air intake and exhaust systems. The firm's core competencies include collaborative product development, design for manufacturability, engineering and design review, project management and customer service. MEC operates 17 facilities with over 2,150,000 square feet of manufacturing in Michigan, Mississippi, South Carolina, Virginia and Wisconsin.