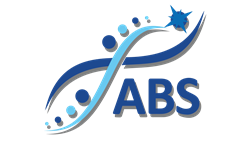 We pride ourselves on providing our clients with the highest standards of quality, satisfaction and performance, and our certification as a 1-Tier CSP enables us to utilize our own resources to manage the entire process from scoping through implementation
Austin, Texas (PRWEB) March 03, 2016
Advanced Business Systems, LLC (ABS) is proud to announce its selection as a 1-Tier Cloud Service Provider (CSP) by Microsoft. The 1-Tier designation allows ABS to provide all of Microsoft's cloud offerings directly to its customers, providing an end-to-end solution that simplifies and enhances the customer experience. With this certification, ABS is now able to manage the entire Microsoft cloud lifecycle for its customers including direct provisioning, billing, and support of Microsoft's cloud services.
ABS has been a trusted Gold Partner in Microsoft Dynamics NAV software for 17 years, providing comprehensive business solutions and outstanding customer success. One of the leading Dynamics NAV partners, ABS has been at the forefront of Microsoft cloud deployments and was among the first to deploy Dynamics NAV on Microsoft Azure in the fall of 2014. Additionally ABS has developed a QuickStart Database for Dynamics NAV in which they have enhanced the standard Dynamics NAV database to allow ABS to implement NAV for their customers faster and more accurately.
Chris Carrigee, PE, CPA, President of ABS states, "This offering is the perfect complement to our QuickStart database. We are excited to leverage our years of Dynamics NAV expertise to deliver the world's best business solutions. Using these cutting-edge technologies, we are able to maximize the efficiency of our customers' financial, manufacturing and supply-chain processes, which frees the customer to concentrate on their most pressing business needs and stay ahead of the competition. We pride ourselves on providing our clients with the highest standards of quality, satisfaction and performance, and our certification as a 1-Tier CSP enables us to utilize our own resources to manage the entire process from scoping through implementation as well as support and billing."
ABS offers fully integrated business solutions featuring Office 365, ABS Quickstart, Dynamics CRM Online and Dynamics NAV cloud-based installations. The company has offices in Austin, Nashville and New Orleans and has a complete southern presence that serves clients from coast to coast. For more information, please visit the ABS website at https://www.adv-usa.com.