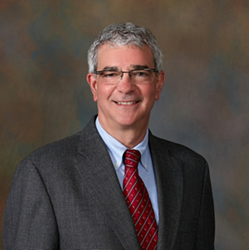 Virginia Beach, VA (PRWEB) February 16, 2016
Students of the dental school at Virginia Commonwealth University had the opportunity to receive a mock board examination from Dr. Melvin Ford, who is an accomplished oral surgeon in Virginia Beach, VA. The mock boards took place on January 20, 2016, and helped prepare students for the time when they will take their real board examinations.
Dr. Ford participates as an examiner for the mock boards at Virginia Commonwealth University's dental school on an annual basis. He is an alumnus from the school and greatly enjoys preparing students for their board examinations. Dr. Ford also treats patients by utilizing a wide variety of advanced techniques and procedures at his practice. Some of these treatments include orthognathic surgery for jaw misalignment, bone grafting and dental implant placement. He treats patients alongside Drs. Guter and Gray at his practice, Oral Surgery of Tidewater, in Virginia Beach, VA.
Patients who need advanced procedures such as tooth extractions and emergency tooth reimplantations are urged to schedule an immediate appointment with Dr. Ford. Oral pathology exams are also available at his practice, which are intended to detect early signs of pre-cancerous lesions and other serious health issues before they become more severe. With the use of advanced digital equipment and sophisticated training, Dr. Ford examines the jaws, throats and mouths of his patients in an effort to locate any signs of dangerous disease. If troublesome symptoms are found, Dr. Ford recommends and performs appropriate treatment actions.
Patients who need advanced oral surgery, or who want to receive a thorough oral cancer screening, are encouraged to schedule an appointment with Dr. Ford. Visiting an oral surgeon in Virginia Beach, VA on a regular basis can help ensure a patient's oral health. Appointments can be scheduled online or by calling Oral Surgery of Tidewater at (757) 351-4400, during regular operating hours.
About the Practice
Oral Surgery of Tidewater offers personalized dental care to patients in Virginia Beach, VA since 1955. Drs. Melvin Ford, Klaus Guter, and James Gray provide a wide range of oral surgery procedures with the most advanced technology in order to provide a high standard of care that you can trust. Drs. Ford, Guter and Gray have extensive training in dental implants, full-scope oral and facial surgery, Obstructive Sleep Apnea, orthognathic jaw corrective surgery and a variety of other complex cases. To learn more about Oral Surgery of Tidewater and the services they offer, visit their website at http://www.ostvb.com or call (757) 351-4400 to schedule an appointment.