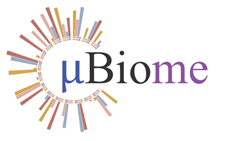 San Francisco, CA (PRWEB) February 17, 2016
uBiome, the leading microbial genomics company, is listed in Fast Company magazine's March 2016 issue as one of the world's top 10 most innovative companies in healthcare. uBiome provides a pioneering DNA sequencing service to individuals and researchers who want to learn more about the bacteria in up to six sites on the body.
The microbiome is the term for the richly diverse community of bacteria which lives in and on the human body. In fact there are ten times as many microbial cells (100 trillion) in this generally well-balanced ecosystem than there are in the entire human body. Its weight amounts to between three and five pounds, enough to fill a soup can. Bacteria in the gut play a vital part in human health, supporting digestion and the synthesis of vitamins. However pathogenic bacteria are associated with a range of conditions, such as celiac disease, inflammatory bowel disease, irritable bowel syndrome, autoimmune disorders, colorectal cancer, and many others.
uBiome is the world's leading microbial genomics company, using next generation high-throughput DNA sequencing technology to generate detailed analysis of the human microbiome. Individuals can have their own microbiomes tested by providing a straightforward self-swabbed sample, returned by mail. A one-site test costs $89, and analysis is currently available for the gut, oral, dental, nose, genitals, and skin microbiota.
Users can for example compare their microbiomes to those of individuals who are vegetarians, on a paleo diet, or have recently undergone weight-loss or weight-gain, and also compare women's and men's microbiomes.
Among other initiatives, during the past twelve months uBiome has:
Announced a collaboration with the Centers for Disease Control and Prevention to analyze over 1,000 stool samples from hospital patients. The project will develop a "Microbiome Disruption Index", tracking how treatments, like antibiotics, alter gut microbes.
Partnered with Apple to become the first microbiome-based iPhone app built with ResearchKit, Apple's open-source health software platform. It will enable users to participate in a citizen science project exploring how body weight is affected by the microbiome.
Teamed up with the University of North Carolina Center of Excellence for Eating Disorders to learn more about whether eating disorders such as anorexia, bulimia, or binge-eating could be linked to changes in gut bacteria.
Jessica Richman, co-founder and CEO of uBiome, says: "We're incredibly honored to be recognized by Fast Company as one of the world's most innovative healthcare companies. I want to pay full credit to our amazing team which includes talented scientists, bioinformaticians, and software engineers. It's thanks to them – and our customers themselves, of course – that we've been able to make the kind of rapid progress Fast Company has identified."
uBiome was launched in 2012 by scientists and technologists educated at Stanford and UCSF after a crowdfunding campaign raised over $350,000 from citizen scientists, more than 3.5x its initial goal. The company is funded by Andreessen Horowitz, Y Combinator, and other leading investors.
uBiome's mission is to use big data to understand the human microbiome by giving users the power to learn about their bodies, perform experiments, and see how current research studies apply to them.
Contact:
Orli Kadoch
orli(at)ubiome.com