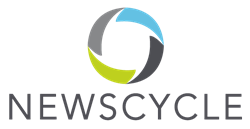 Changing to the new, uniform advertising system enables more efficient sales and reporting. Juuso Liljeroos, Sales Director, Aamulehti Alma Media Corp
Helsinki, Finland (PRWEB) February 18, 2016
NEWSCYCLE Solutions announces Alma Media Corporation is live on Newscycle's advertising management system for 171 of the group's online and print products.
Alma Media is a multimedia news company serving audiences in Finland, the Nordic countries, the Baltics and Central Europe. The Newsycle Advertising go-live includes 147 users across 35 Alma Media properties in 18 geographical ad production locations.
Alma Media states that implementing Newscycle Advertising has enabled deeper insight into the group's sales performance, improving sales forecasting and reporting.
"The production start-up was easy," said Juuso Liljeroos, Sales Director of Aamulehti, Alma Media's largest newspaper. "Changing to the new, uniform advertising system enables more efficient sales and reporting. With all of Alma Media on the same system, we can also better use our CRM data."
"Alma Media Group has a strong focus on growing cross-media ad sales," said Jonas Bringle, Newscycle's Vice President of Sales in EMEA. "By installing Newscycle Advertising, Alma Media Group has actionable, real-time data to increase sales efforts to explore new revenue opportunities."
About NEWSCYCLE Solutions
NEWSCYCLE Solutions, which was formed by the combination of DTI, SAXOTECH, Atex AdBase and MediaSpan, delivers the most complete range of software solutions for the global news media industry, including news content management, advertising, circulation, audience, and analytics. Newscycle is a trusted technology partner serving more than 750 media companies with 8,000 properties across more than 30 countries on six continents. The company is headquartered in Bloomington, MN and has U.S. offices in Florida, Michigan and Utah; with international offices in Australia, Canada, Denmark, Germany, Malaysia, Norway, Sweden, and the United Kingdom. For more information about Newscycle's product innovations for 2016, go to: http://newscycle.com/innovations2016
Media Contacts:
Lisa Speth
NEWSCYCLE Solutions
Marketing Communications Manager
lisa.speth(at)newscycle(dot)com
Birgit Ankjaer
NEWSCYCLE Solutions
EMEA Marketing Manager
birgit.ankjaer(at)newscycle(dot)com