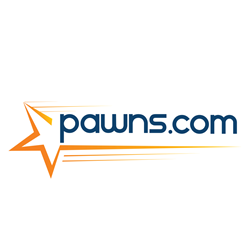 Everything we do is to help pawnbrokers achieve success in their business
Chicago, IL (PRWEB) February 18, 2016
Pawns.com, a Chicago-based tech start-up that matches quality pawnbrokers to local consumers seeking to pawn items, has announced today that it will offer credit lines up to $1mm to pawnshops based on their current book of business beginning April 2016.
Licensed pawnbrokers that are members of the National Pawnbrokers Association, in business for more than two years, have a current inventory greater than $250K, and no prior bankruptcies or liens, are eligible for credit lines. Of course, however, exceptions are always considered given certain circumstances.
Over two years in development, the technology behind Pawns.com connects a nationwide database of local pawnbrokers who will offer the most favorable deal to consumers, and to thereby obviate the need for consumers to search on their own to find a competitive price.
Moreover, there is no fee for pawnbrokers to apply to be part of the Pawns.com partner network. Pawn shop owners simply fill out the short form online via Pawns.com. Typical turnaround is less than 48 hours for qualified candidates. Now, pawnbrokers have a painless alternative to the banks for raising capital quickly.
Pawnbrokers receive an instant decision on their credit line application, allowing them to effectively grow their business and purchase items with high re-sale value. There are innumerable benefits opening up a credit line with Pawns.com, including its many flexible repayment options.
"Everything we do is to help pawnbrokers achieve success in their business by providing them with the opportunity to reach online customers," explained Pawns.com Marketing Director Michael Pocrnich. "It is a win-win for pawnbroker and consumer."
According to Pocrnich, thousands of customers submit their used items each day through Pawns.com. Once a pawn shop is registered on the site, it will receive instant notification every time someone nearby is looking to sell an item online. Pawns.com then refers the customer to the pawn shop so that it will have the opportunity to evaluate the item in person before completing a deal.
Pawns.com invites pawn store owners to apply online for free to be a member of its partner network and learn about the many benefits of a credit line with Pawns.com.