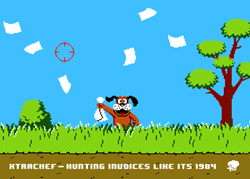 "Adding The Meatball Shop as a customer holds great importance as we are big fans of the brand. They are a prime example of how to grow and manage a restaurant group within the most competitive restaurant landscape in the world," - Andy Schwartz
New York, NY (PRWEB) March 23, 2016
The Meatball Shop has chosen xtraCHEF, a restaurant purchasing and cost automation tool, to enhance efficiency and transparency in their many New York City locations and commissary kitchen.
"Ever since we started with xtraCHEF, our internal invoice/cost management processes have become more efficient. Our managers are better informed in a timely manner, and the corporate team doesn't have to manually key in data. We now have access to real-time data on our purchases and costs, which has given us the ability to make real-time proactive-not-reactive decisions. It's saving us a lot of money and labor hours throughout our six locations." - Mike Cerulli, Controller at TMS
xtraCHEF digitizes vendor invoices through a proprietary smartphone camera technology. The user takes a picture of the paper invoice, then xtraCHEF's iDC (Intelligent Data Capture) platform extracts and analyzes the data. Real-time insights are provided on purchases and costs, such as item price increases and weekly purchase volume variances. Moreover, xtraCHEF integrates with many RMS companies including Compeat, which The Meatball Shop uses currently.
"Adding The Meatball Shop as a customer holds great importance as we are big fans of the brand. They are a prime example of how to grow and manage a restaurant group within the most competitive restaurant landscape in the world," said Andy Schwartz, Founder of xtraCHEF. "The best decisions stem from accurate information and actionable insights. That's what we provide for our customers."
About xtraCHEF:
XtraChef is an App-based subscription service available on iOS and Android devices. xtraCHEF rectifies countless operational errors and costly misappropriated time stemming from an outdated industry- standard paper invoice processing. While easily working for single unit operators, it provides greater insights to multi-unit operators who are managing multiple outlets through comparative analytics and variance alerts.
More Information: http://www.xtrachef.com, twitter @xtraCHEF, email at andy(at)xtraCHEF(dot)com