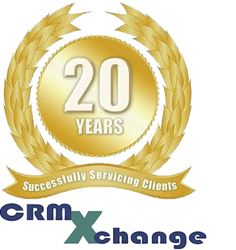 (PRWEB) February 20, 2016
Cyber M@rketing Services/CRMXchange, now in its 20th year as the leader in online educational events for Customer Experience and Contact Center professionals, announces its March 2016 schedule of online information events, highlighted by a high-profile educational forum that will enable customer experience professionals to better understand what motivates their customers and present proven strategies and techniques to help provide personalized interactions.
The 2nd annual Shaping the Journey of the Connected Customer Virtual Conference takes place March 21st- 24th. This online event offers 9 in-depth live sessions conducted by recognized industry experts, as well as leading authorities and respected solution providers. Attendees can download information on the latest solutions in the virtual exhibit hall and network with presenters and peers in the virtual lounge. Nearly 1000 customer care professionals are expected to participate.
In addition, CRMXchange will present four free March webcasts as well as a Tech Tank demo roundtable that will examine solutions designed to meet the needs of small and medium sized contact centers. Individual sessions will spotlight the evolving functionality of chat solutions, updated use of analytics in listening to the voice of the customer, advances in virtual agent technology and navigating omni-channel customer journeys.
March 1, 2:00 pm ET - Utilizing Customer Analytics across the Organization – Calabrio and Interactions
Hear a comprehensive overview of speech and analytics technology. Whether just starting to explore voice-of-the-customer analytics solutions or an experienced practitioner, this webcast will reveal the valuable data contained within the customer interactions taking place in your contact center.
March 3, 1:00pm ET - Preparing for the Future of Chat - Are You Ready?– 24-7
Keeping up with the latest chat capabilities as well as the growing expectations of customers might seem challenging, but it can be done. Understanding the functionality of your organization's existing chat solution and the experience it's providing – for both the business and its customers – will help leaders identify the opportunities for improvement. In this webinar, attendees will learn the different levels of chat maturity and the value they provide and where chat technology will take us in the future.
March 10, 2:00 pm ET – Take Your Customers from Random Struggles for Service to a Navigated, Enhanced Experience - Virtual Hold Technology
This webcast features a discussion on best practices around navigating the customer journey to realize mutual benefits for customers and business owners through an omni-channel approach.
March 15, 2:00 pm ET – Tech Tank: Solutions for the Small to Medium Contact Center – CRMXchange
Price-competitive solutions are now widely available to small and medium size businesses (SMBs) and an increasing number of quality solution providers are focusing on their specific needs, offering robust contact center functionality without the need for extensive IT support. Business of nearly every size can now choose from a number of alternatives to increase customer engagement and deliver customer service that is on a par with the big players. View live demonstrations of cost-effective solutions.
March 21 – 24 – Virtual Conference: Journey of the Connected Customer Virtual Conference- CRMXchange
This free online virtual conference will position attendees to build more profitable customer relationships by helping attendees design and consistently deliver more intuitive customer journeys. Register now for information-intensive webcasts offering proven strategies presented by the leading minds in the industry. The curriculum is structured to benefit contact center leaders at all levels - supervisors, managers, directors and C-level executives - helping build advocacy and improved results.
March 29, 1:00pm ET - What Does Happiness Mean to Your Online Customers - The Answer Lies in Virtual Agents– IntelliResponse
With 78% of US online consumers preferring to get answers to their questions online instead of via phone or email, it's critical for companies to deliver an exceptional digital experience – which can feel like a daunting task. Join this interactive webinar to learn how Virtual Agent technology can help organizations take the first step towards meeting their customers' increasing digital expectations.
About CRMXchange
CRMXchange is the premiere destination for information on customer relationship management solutions, including customer interaction best practices, CRM programs, training, and other valuable industry resources. Click here to view the full schedule of upcoming webcasts contact center webcasts and to register for individual sessions.