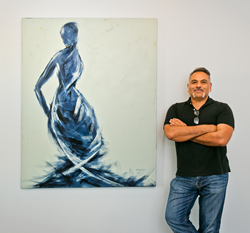 Los Angeles, CA (PRWEB) February 20, 2016
The Academy of Home Staging & Design's Interior Design Certificate course is a 5 day course that will excite and motivate anyone interested in the Interior Design field. This course has a hands-on approach to get each student ready to either start their own business or further their knowledge in the design field. With Industry experts speaking, projects and a tour of the LAMArt, this program provides students with everything needed to launch a rewarding, fulfilling career with limitless opportunities.
Designer and Artist, George Cambron will be just one of the many speakers for the upcoming Interior Design Certificate program is March 7-11, in Los Angeles at the LA Mart Design Center located at 1933 S Broadway.
For more information on the Interior Design Certificate program please call 800-574-5576 or click here: The Academy"s Interior Design Certification
About The Academy of Home Staging and Design:
The Academy Of Home Staging stands in service to their students, fostering a comprehensive and nurturing training experience in a hands-on, coaching environment. The focus of the program is to personally guide students step by step through the unique process of experiential learning, beginning with the essentials while building toward an advanced business and design acumen.
The Academy is committed to ongoing support of graduates, providing them with a business cd included in tuition which includes contracts, job worksheets, proposals, business documents, and click and print editable advertising pieces.
The Academy's Mission: to empower passionate individuals with extensive knowledge and confidence down a path to unlimited success in creative design careers. For more information on the 5-day Certificate programs in Interior Design or Home Staging please call 800-574-5576.