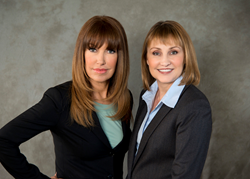 "Doing a media interview without preparing is a big gamble for an executive and there are no do-overs."
Los Angeles, CA (PRWEB) February 20, 2016
A media interview is a golden opportunity for a business to share its messaging with a large, diverse audience, but only if the executive being interviewed doesn't fall into a media trap and go "off message." Here are five tips from the media interview training experts at Women Media Pros— things every executive should learn to make the most of his or her media interviews.
Media Training Tip #1-Learn to "bridge" back to your messaging regardless of what question you are asked. Politicians are masters at the technique. This takes practice to come off authoritative and not evasive.
Media Training Tip #2-Learn effective stalling techniques so you do not end up saying, "um" throughout the interview. If you need a couple seconds to come up with a cogent response, you could begin by saying, "I'm glad you asked that question."
Media Training Tip #3-Learn to speak in "sound bites" if you plan to do broadcast interviews. Anyone can answer questions if there is an inordinate amount of time for responses. When you are limited to a three minute live interview, it is obvious you need to respond concisely and work in your messaging. You do not want to get cut off in mid-sentence because your response is simply too long for the medium.
Media Training Tip #4-Learn about camera presence before you agree to a TV interview. For example, if the format is a "side-by-side" interview, look at your interviewer and not into the camera. Take note of how wide the camera shot is, so you can size out your gesturing. Avoid wearing clothing with very fine lines that may appear wavy on camera.
Media Training Tip #5- Learn to work your voice. If you speak too rapidly, some of your messaging will be lost. Audiences are multi-tasking and if they have to struggle to catch what you are trying to say, they may not bother. You want to be enthusiastic about the topic but that doesn't mean you have to speak overly loud to get your point across. There are interview shows where guests are shouting and talking over one another. Do you really want to be a part of this type of program?
Women Media Pros founder Suzanne Spurgeon says, "Doing a media interview without preparing is a big gamble for an executive and there are no do-overs."
About Women Media Pros: The media consulting firm was founded in 2007 by former CNN Vice President/Los Angeles Bureau Chief Suzanne Spurgeon. Long time CNN anchor/reporter Bella Shaw is a senior consultant at the firm. Other consultants of Women Media Pros have worked at FOX, BET, NBC and ABC. The firm provides media interview training, crisis communications, public relations, video production and infomercial preparation. The corporation is based in Beverly Hills, CA. Services are available nationwide and internationally. Clients include: airlines, energy companies, utilities, doctors, lawyers, small business owners, manufacturers, first responders and celebrities.