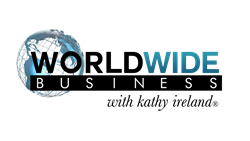 What takes center stage is no longer the teaching, but the result of that in students learning together.
West Palm Beach, Florida (PRWEB) February 22, 2016
Learning Sciences International CEO Michael D. Toth will appear on the Fox Business Network in an episode of Worldwide Business with kathy ireland® on Saturday, February 27 at 4:30 p.m. EST and on Bloomberg Latin America at 10 a.m. CST on Sunday, February 28.
During the interview, Ireland speaks with Toth about the company's initiatives, products, and efforts to close achievement gaps and deepen student learning. "We think the goal of 21st-century learning is to create highly engaged, problem-solving, collaborative classrooms where the students are stealing the show with their thinking," says Toth. "What takes center stage is no longer the teaching, but the result of that in students learning together."
The episode features teachers, administrators, and students taking part in Learning Sciences International's Demonstration Schools for Rigor initiative. At these schools, expert consultants and leadership teams use student evidence, classroom observations, and real-time data to assess progress and sustain critical instructional shifts towards rigor. In time, the schools become models of rigorous teaching and learning, which administrators from the community can visit to observe working classrooms and adopt strategies at their own schools.
Viewers will also learn about the LSI Tracker, a mobile-enabled application that Learning Sciences developed to improve educators' use of short-cycle formative assessment and student monitoring. The show documents how teachers are using the app to keep students consistently on track without interrupting their learning with quizzes and tests.
Learning Sciences International, a leading provider of professional development and performance management in education, combines research-based instructional strategies, evaluation models, and classroom monitoring techniques with advanced web-based technology to foster meaningful growth in educators and leadership. Founded by former university faculty members and researchers, the company supports schools and educational initiatives in 11 countries and serves 311,000 teachers and more than 4 million students in the United States.