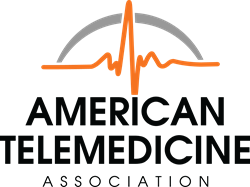 WASHINGTON, DC (PRWEB) February 19, 2016
The American Telemedicine Association, the telemedicine industry leader, today unveiled details for ATA 2016, the largest and most comprehensive telehealth conference. ATA 2016 will take place May 14-17, 2016, at the Minneapolis Convention Center in Minneapolis. At this year's conference, top industry and transformational leaders will share their insights on the future of telemedicine. Plenary speakers include leaders from Mayo Clinic, the American Medical Association, the American Hospital Association, MIT Media Lab and more.
"ATA 2016 provides a great opportunity for networking and keeping abreast of the latest trends and educational tracks in telemedicine," said Jonathan Linkous, CEO, American Telemedicine Association. "From clinical protocol to business practices, there are an array of opportunities to learn the ins and outs of telemedicine."
This year's annual conference and tradeshow will attract more than 6,000 telehealth-focused professionals. Conference highlights include keynotes from CEOs and industry trailblazers, the largest educational program to date, an innovation spotlight showcasing the hottest start-ups in telehealth, private lunches with distinguished experts and a new, learning-focused Experience Zone for conference attendees.
Additional Information: