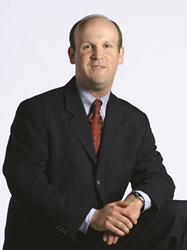 Clearly, the need exists for specialists who understand both physical security and logical security.
Silver Spring, Md. (PRWEB) February 22, 2016
The Security Industry Association and Mercer County Community College (N.J.) are proud to announce the launch of the Systems Technology Associate in Applied Science Degree in Security Systems and Technologies, officially beginning its inaugural course on Thursday, Feb. 25. (Visit the program's webpage at http://www.mccc.edu/catalog/programs/SECURITY_SYS_AAS.pdf.)
The inaugural course, Systems Integration: A Business Blueprint, offers students the ability to create a security solution by assessing customer needs and aligning organizational strategy to solve a client problem. The course is taught by Doug Haines of the Haines Security Group.
Developed in cooperation with Mercer County Community College, the degree prepares students for jobs that support the sales, installation and management of physical security systems technologies. The associate's degree program is aimed at inadequate supply of highly skilled workers in the security industry, combining computer networking classes, lab work and industry-specific coursework in several disciplines, including and physical security product technologies, sales and security project management. As SIA CEO Don Erickson explains, this degree program is offered to attract and train a new generation of professionals.
"Today, physical security solutions are delivered and managed on traditional IP-based computer networks and end devices. Clearly, the need exists for specialists who understand both physical security and logical security," Erickson said. "Mercer County Community College has been the perfect partner to help the Security Industry Association begin to address that need."
SIA views the degree program as a model for community colleges across the nation. Students who excel in the curriculum may be eligible to participate in internship opportunities with security product manufacturers, security system integrators, and distributors.
Mercer County Community College has received unprecedented support from the City of Trenton, which will allow the college to use the area around its campus in downtown Trenton into a real-life learning lab.
"We are excited about the participation from the security industry with the hands-on lab, and it is our intention that students implement their learning by actively working on actual security projects for the campus. The mayor has connected with the college on this initiative and supports this concept," said Winston Maddox, Dean, Business and Technology, Mercer County Community College. "The Security Industry Association has been a vital partner in helping this urban learning lab come to life with the generous support of its members."
SIA is asking industry stakeholders to support the program by providing product donations for lab work, funding student scholarships, developing course curriculum, and teaching coursework at the college. Interested parties can learn more about supporting the degree program by contacting SIA Director of Education and Training Kimberly Roberts at 301-804-4708 or kroberts(at)securityindustry(dot)org.
About the Security Industry Association
The Security Industry Association (SIA) (http://www.securityindustry.org) is the leading trade association for electronic and physical security solution providers, with more than 600 innovative member companies representing more than 400,000 security leaders and experts who shape the future of the security industry. SIA protects and advances its members' interests by advocating pro-industry policies and legislation at the federal and state levels; creating open industry standards that enable integration; advancing industry professionalism through education and training; opening global market opportunities; and collaboration with other like-minded organizations. As a proud sponsor of ISC Events expos and conferences, and owner of the Securing New Ground® conference, SIA ensures its members have access to top-level buyers and influencers, as well as unparalleled learning and network opportunities.