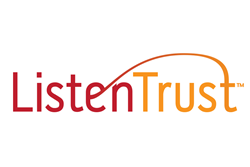 ListenTrust values Cesar's willingness and desire to evolve with the industry as well as his ability to inspire others who are trying to improve their performance and skill set like he has.
Portland, ME (PRWEB) February 22, 2016
ListenTrust sales agent Cesar Nevarez was selected as a finalist for Contact Center Professional of the Year in the 10th annual Stevie® Awards for Sales and Customer Service.
"The dedication I have toward learning and perfecting my skills has helped me better connect and build rapport with customers, things that have created a positive change for me, the company and our clients," said Nevarez. "This is an exciting opportunity for me to represent ListenTrust and I appreciate the confidence they have in me to showcase our unique training and development programs."
Between July 2014 and July 2015, Nevarez substantially improved his performance as a sales agent. ListenTrust's routing platform rewards high-performing agents with the opportunity to increase conversions by directing additional calls to them. Along with studying and applying different sales strategies to his calls, the performance-based routing helped Nevarez increase his call intake from 40 calls per day to nearly 100 calls per day and contributed to his improved sales conversion rate which went from 50 percent to 65 percent.
"We truly believe that our employees are our greatest asset; as the representative for our clients' brands, they are always striving to deliver a quality customer experience," said Craig Handley, CEO and co-founder of ListenTrust. "We are continuously working with our employees to help them improve professionally and personally; they set personal goals, then we train, evaluate and coach them so they can reach their highest potential. ListenTrust values Cesar's willingness and desire to evolve with the industry as well as his ability to inspire others who are trying to improve their performance and skill set like he has."
Stevie Award finalists were determined by the average scores of 115 professionals worldwide who acted as preliminary judges. The final results will be announced during a gala banquet on Friday, March 4, 2016 at the Paris Las Vegas Hotel in Las Vegas, Nevada. Finalists from the U.S.A. and several other nations are expected to attend.
To learn more about ListenTrust, please visit http://www.ListenUpEspanol.com.
About The Stevie Awards
The Stevie Awards are conferred in six programs: The American Business Awards, the German Stevie Awards, The International Business Awards, the Stevie Awards for Women in Business, the Stevie Awards for Sales & Customer Service, and the Asia-Pacific Stevie Awards. Honoring organizations of all types and sizes and the people behind them, the Stevies recognize outstanding performances in the workplace worldwide. Learn more about the Stevie Awards at StevieAwards.com, and follow the Stevie Awards on Twitter @TheStevieAwards.
About ListenTrust
ListenTrust (formerly Listen Up Español) is the leading bilingual contact center for Spanish and English agent services with a focus on strengthening the person-to-person connection to improve a customer's experience with a brand. Headquartered in Portland, Maine and operating in Mexico and Belize, the company employs over 800 agents and provides businesses with contact center services to reach consumers in the United States, Mexico and other countries in Latin America.
ListenTrust offers clients a broad range of services, including inbound and outbound sales, nonprofit donation calls, customer service and lead generation. Additionally, ListenTrust provides campaign planning, scripting and advertising production services in both Spanish and English. With a focus on measurement, training and a sales psychology, ListenTrust makes it a point to turn the person-to-person customer interaction into revenue. For more information about ListenTrust, please visit ListenTrust.com.
# # #