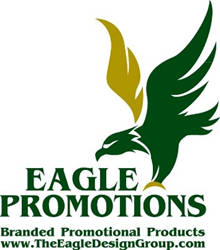 "Since 2001, our team has strived to deliver customer satisfaction through excellence in brand visibility with merchandise and global partnerships with some of the most iconic brands in the world," says Eagle Promotions President Sean Ono. "We are in awe
Las Vegas, NV (PRWEB) February 22, 2016
Eagle Promotions, a minority-owned company, specializing in branded merchandise is pleased to announce their acceptance for receiving Landry's 2016 National Retail Vendor of the Year Award. A 2016 Bronze Sponsor for Landry's Leadership Conference, the award is given to honor and recognize the partnership Landry's Inc. shares with its valued sponsors.
For the last 11 years, Landry's, Inc. has hosted this conference inviting their loyal sponsors to give them an opportunity to interact with the company's executives while learning about upcoming plans and other partnership opportunities. Mixing business with entertainment, Landry's Inc. is known to partner with notable keynote speakers such as President George W. Bush and President Bill Clinton for this annual conference.
"Since 2001, our team has worked to deliver customer satisfaction through excellence in brand visibility with merchandise and global partnerships with some of the most iconic brands in the world," says Eagle Promotions President Sean Ono. "We are in awe of Landry's Inc.'s ongoing success and are humbled and excited to be able to take part in that growth." In 2014, Eagle Promotions was recognized as one of the Top 50 Promotional Products Distributors in the U.S.A., for the second consecutive year. The company has also received awards for being one of Inc. Magazine's 5000 Fastest Growing Company in the USA in 2008, 2010 and 2011.
About Eagle Promotions
Eagle Promotions is a minority owned company specializing in custom branded merchandise, fashion and trend forecasting, screen printing and overseas sourcing. As an industry leader, the company can offer partnerships with the world's most recognized and sought after brands while delivering the best quality and cost with their financial strength and operational expertise. Their clients include Fortune 100 companies, theme parks, hotels, casinos, airport retailers, and celebrities. For more information on Eagle Promotions, call (866) 785-7100 or visit http://www.theeagledesigngroup.com.