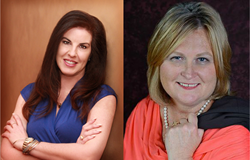 The meetings industry is a relationship-based industry and we are honored to be a part of such a progressive organization as Meetings.com and look forward to our partnership and in sharing our future successes
West Palm Beach, FL (PRWEB) February 23, 2016
Meetings.com, the premier site for information on meeting and banquet venues worldwide, is excited to announce their newest partnership with Elite Hospitality Alliance Global, an innovative company focused on delivering a full range of business development, meeting management, and brand implementation services.
EHA Global will be utilizing Meetings.com as sourcing and lead generation tool in order to assist various corporate planners with high-end or smaller corporate meetings as well as incentive programs. The Meetings.com's site simplicity, cutting edge technology and industry leading support service, makes for the ideal platform to drive new business for their clients.
Meetings.com helps to secure the best hotel accommodations, meeting space, conference venues, and hospitality services available, all while negotiating the most favorable terms possible.
"We are very excited to have EHA Global joining Meetings.com," stated Ross Hoskings, President of Meetings.com. "This collaborative effort represents our business model by providing unrivaled support and assistance with sourcing booking and contracting."
Elite Hospitality Alliance Global, with more than 35 years of combined service with their network of partners and directors, knows a thing or two about establishing and maintaining professional relationships within the hotel and meeting industry. EHA Global Founder, Kim Baker, and her business partner Audrey Davies, Executive Director of Strategic Event Management, provide a broad spectrum of meeting services to their clients and companies of all sizes to assist them in organizing, branding and managing successful meetings and conferences. The team also works directly with top hotel executives to design and implement new business development sales strategies and initiatives for hotels and resorts.
"At EHA Global, we proudly stand by our 'Yes We Can' motto to deliver the best selection of services possible to our clients. The meetings industry is a relationship-based industry and we are honored to be a part of such a progressive organization as Meetings.com and look forward to our partnership and in sharing our future successes," stated Kim Baker, Founder & CEO of Elite Hospitality Alliance Global.
Alongside Meetings.com, EHA Global will work together to facilitate and drive successful hotel and meeting space bookings.
About Elite Hospitality Alliance Global, LLC
Elite Hospitality Alliance Global provides a complete array of full-service meeting management, remote and onsite event services as well as branding services for groups of 10 to 10,000 across all markets. Specializing in the corporate market for all sizes and types of meetings and incentives, users group events, sales meeting and training events, CME, financial and automotive programs, the event team at EHA Global prides itself on unrivaled professionalism and experience to manage any event anywhere in the world while working alongside you and your team for maximum efficiency and cost effectiveness.
Based on their many years of experience in both meeting planning and hospitality, EHA Global also provides a fresh look and deeper, more strategic insight and consultative sales approach to group sales and marketing for new business development and group lead generation, custom projects and unique property-specific sales services using an innovative approach to identifying and meeting the needs of luxury hotel clients. Not only does EHA Global specialize in full service meeting management, and event planning, but also targeted New Business Sales and Account Development, dormant database management and re-qualification, targeted territory sales development, re-branding sales solutions and implementation and creative Group/MICE sales solutions. The company also provides sales staff, organizes sales events and client appointments and more to the hotel industry, working with hotel companies, large or small all over the US and Internationally.
About Meetings.com
Meetings.com focuses on business travel and helping corporate event planners book space for meetings plus hotel rooms. Through direct, collaborative relationships with the leading meeting and banquet venues around the world, Meetings.com will quickly find clients the perfect space and the best price. Combining technology with an experienced worldwide client-focused team, Meetings.com provides exceptional service to help each client select the optimal venue and/or develop an exclusive corporate hotel travel program always delivering the best price for their hotel travel needs. With a global team of travel specialists specializing in specific markets plus robust sourcing/hotel booking tools, HotelPlanner is a one stop shop for all hotel program needs. Founded in 2002, the company has offices in in West Palm Beach, FL (USA Headquarters), Las Vegas, Nevada, London, England, (European Headquarters) and Hong Kong (Asia Headquarters). Meetings.com is wholly owned subsidiary of HotelPlanner.
For more information on Meetings.com or to become an affiliate, please visit: https://www.meetings.com/Become-Meeting-Planner/