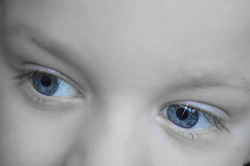 The currently described eye lesions are presumptively associated with the virus.
Nashville, TN (PRWEB) February 23, 2016
In most recent news, Brazil is under attack by mosquito-borne virus known as Zika. Dr. Stewart Shofner with Shofner Vision Center in Nashville, TN shares new information how this virus is linked to retinal lesions, which could cause future vision problems. Researchers in Brazil are reporting vision-threatening retinal lesions in babies born with microcephaly that appear to be linked to infection with the mosquito-borne Zika virus.
"With the Olympic Games scheduled later this summer, I suspect this virus may deter many people, especially young mothers from visiting Brazil," says Dr. Shofner. Recently, the Obama administration announced that it was seeking almost $2 billion in emergency funds from Congress to combat the threat of the Zika virus; as yet, there is no vaccine. The U.S. Centers for Disease Control and Prevention advised that pregnant women with a male partner who has traveled to, or lives in, an area where Zika infection is active should refrain from sex or use condoms during sex until the pregnancy is over.
About Zika Virus
Millions of people in Brazil are believed to have the Zika virus (ZIKV), which has rapidly spread throughout the Americas. The World Health Organization now estimates there could be up to 4 million cases of Zika in the Americas in the next year.
A recent increase in the prevalence of microcephaly in newborn infants and vision-threatening findings in these infants is likely associated with the rapid spread of ZIKV. The virus is transmitted primarily by the Aedes aegypti mosquito, although sexual transmission has been very rarely noted.
The infection itself is rarely life threatening, manifesting typically as short-lived fever, nonspecific rash, and joint pain, or it may be completely asymptomatic. The mild nature of the infection makes ascertainment of a relationship between maternal infection and subsequent fetal anomalies difficult, as the illness is often unnoticed or unreported.
Recent Study
The American Academy of Ophthalmology (AAO) reported Dr. Rubens Belfort Jr and colleagues conducted the study in December 2015, recruiting 29 infants with microcephaly and a presumed Zika diagnosis. Of the 29 mothers, 23 reported suspected Zika virus infection signs and symptoms during pregnancy, including rash, fever, joint pain, headaches and itching. Of those 23 mothers, 18 said they had symptoms of Zika during the first trimester of their pregnancy.
The report also indicates that the association does not prove a cause-and-effect relationship. Dr. Lee Jampol and Dr. Debra Goldstein, from Northwestern University Feinberg School of Medicine in Chicago, note in an accompanying journal editorial that microcephaly may have several causes. The birth defect may be genetic, metabolic, drug-related or due to problems during pregnancy such as malnutrition, infection or lack of oxygen. They also stress that the ophthalmologic manifestations of congenital Zika virus infection are not yet well described.
"The present 20-fold reported increase of microcephaly in parts of Brazil is temporally associated with the outbreak of Zika virus," they wrote. "However, this association is still presumptive because definitive serologic testing for Zika virus was not available in Brazil at the time of the outbreak, and confusion may occur with other causes of microcephaly," Jampol and Goldstein explained. "Similarly, the currently described eye lesions are presumptively associated with the virus."
About Shofner Vision Center
Shofner Vision Center offers by far the most caring, responsible group of professionals who provide close attention to details to ensure every patient is given the best experience. For anyone experiencing changes in your vision should schedule an appointment for a comprehensive eye exam to determine if an eye disease is present.
Shofner Vision Center offers treatment to reduce eye damage and improve vision. Dr. Shofner has been practicing in Tennessee since 1990 and has performed more than 10,000 cataract and ocular surgeries and more than 30,000 LASIK surgeries on Middle Tennessee eyes. Additional eye resources and information on specific eye diseases may be found on Shofner's website.