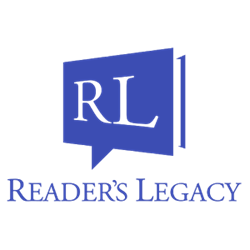 Changing the way people, read, write, and experience books.
(PRWEB) February 22, 2016
Five years ago the idea of Reader's Legacy was born. As seen in this video released by Reader's Legacy's CEO and Founder, here.
Created to be a hybrid online community for literature lovers, Reader's Legacy gives authors, readers and publishers a chance to connect in a social environment, and also doubles as one of the world's largest online bookstores.
Reader's Legacy's first-to-market advantage rests in its unique affinity program. Members of the community receive LitCoins for social media interaction, buying books and referring new members. February will be remembered as the month momentum began.
On February 1st the company decided to give every new user 40,000 LitCoins for joining. 40,000 LitCoins is enough credit to purchase a physical book. The company decided to take a page out of PayPal's playbook. At their launch, the online banking giant gave new users a $10 credit. It worked for PayPayl and it's working for Reader's Legacy.
Within a two week period, Reader's Legacy has amassed over 10,000 new users. The average viewer is spending more than 10 minutes on the website and viewing between 8-12 pages per visit. On Sunday, February 21st, 2016 there were over 700 new users that signed up.
When the company's CEO and Founder, Ken Dunn, was asked what he attributes the growth to, he said, "We have always known that Reader's wanted a special community to connect with others who love the same books. It has taken us 3 long years to build the platform to the point that it is now. Giving all of our new users a free book was a key movement for a company. We are confident that we will surpass 10 million users in the next 12-18 months."
About Reader's Legacy:
A company dedicated to changing the way people write, read and experience books, Reader's Legacy is disrupting the publishing industry by providing solutions and resources to bridge the modern-day virtualization wave. Through this focus they have created ReadersLegacy.com, a social media platform for readers and authors to connect over their mutual love of literature. Now, they are one of the most inexpensive online book retailers and offer free books to those who interact on the site via their exclusive currency referred to as LitCoins.
Media inquiries: Shannon Lutz (702) 912-2405 Shannon(at)ReadersLegacy(dot)com