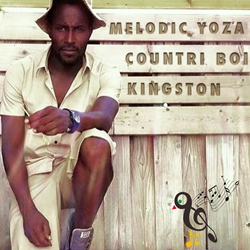 Reggae music is more than a Dancehall thing.
(PRWEB) February 24, 2016
The music world is in an uproar, especially fans of Reggae Dancehall, about Rihanna and Justin Bieber's tropical island fuse music more popularly known as Dancehall music. Nonetheless, Reggae music is more than just Dancehall, it is also Ska, Mento, Roots, Rock, Pop, Jazz, R&B and Hip Hop with a lot of Soul. It is part of the Jamaican culture and lifestyle. However, other cultures see Reggae as vacation music and never take it serious until someone else does it outside of the Reggae community. The real innovators are overlooked and are rarely given credit where it is due.
With that being said, Rihanna and Justin Bieber are just embracing good music and there is nothing wrong with that. The greater issue is that the Reggae community does not do enough to support the different fusions of Reggae coming out of Jamaica. Instead, the artists who are pushing the envelope to bridge the gap between Reggae and other genres are the ones who are being criticized on how their music is not Reggae.
Take Melodic Yoza for instance; he has been molding this fusion of music known as Reggae Soul Hop which embodies all styles of Reggae. Melodic Yoza has been on the music scene for quite some time and his drive to succeed is inevitable. His single "Countri Boi Kingston" truly showcases his dedication and determination when it comes to his music brand. Yoza's particular choice of words will leave people feeling capable of taking on life's biggest struggles. His personal lyrics are pulled from extensive amounts of amazing experiences which undoubtedly have the ability to capture the attention of a large audience. "Countri Boi Kingston" illustrates the endeavor's many people from around the world experience while traveling to unknown places in order to achieve their dreams and aspirations, proving that hard work and perseverance will bring you to a place of gratification. Having the confidence to look past negative barriers is just one of the reasons Melodic Yoza has been able to continuously inspire us with his everlasting happiness and strong personality which radiates through every song he writes based on his life and travels. Melodic Yoza's goal is to inspire the population through music with the copious amounts of lessons he has learned. He lives by the idea that"'you can get it if you really want it' no matter the circumstance".
As an independent artist Melodic Yoza is involved in every aspect of his music career whether it is personally writing his music, promoting, producing, performing or marketing his brand. He further demonstrates his brand of music known as Reggae Soul Hop on his debut title track "Countri Boi Kingston" from his much anticipated and executively produced album that will be released this summer. The "Countri Boi Kingston" project will unquestionably bring a fresh new vibe to the music so many people love.
Download iTunes:
https://itun.es/ca/MPFRab
Watch video here:
https://www.youtube.com/watch?v=t9G9WxUjr_k