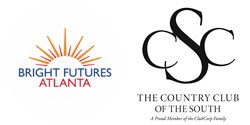 "The funds that we raise through sponsorship and donations will contribute to helping a group of incredible kids be able to grow up to maximize their potential." -Philip Ross
ATLANTA, GEORGIA (PRWEB) February 23, 2016
Bright Futures Atlanta is excited to announce that it will be hosting its annual golf tournament on Monday, May 16, 2016 at The Country Club of the South.
Proceeds from the tournament will benefit the organization, which provides at-risk youth in the inner-city Atlanta area with educational opportunities, after-school programming, summer camp and other activities. The organization also runs Bright Futures Academy, which opened in 2009 and has about 70 adolescents and teens currently enrolled with plans to expand in the future.
"Every year, this golf tournament provides us with a valuable opportunity to spread the word about the difference we're making in these young people's lives each and every day," said Philip Ross, Founder and Executive Director of Bright Futures Atlanta. "The funds that we raise through sponsorship and donations will contribute to helping a group of incredible kids be able to grow up to maximize their potential."
This will be the 12th annual Bright Futures Atlanta Charity Golf Tournament. Previous tournaments have hosted more than 128 golfers with more than 150 attendees, and those numbers are expected to increase this year.
This year's tournament will take place Monday, May 16, 2016, from 8 a.m. to 3 p.m. at The Country Club of the South, which is located at 4100 Old Alabama Rd. in Johns Creek.
For information on sponsorship opportunities for the Bright Futures Atlanta Golf Tournament, please contact Gail Ross at Gail(at)BFATL(dot)org, or (404) 520-6520. To register for the tournament or to learn more about Bright Futures Atlanta, visit BFATL.org.
ABOUT BRIGHT FUTURES ATLANTA
Bright Futures Atlanta is a Christian-based, year-round program offering academic instruction and after-school programming, as well as camp during the summer, to at-risk youth in inner city Atlanta. The organization was founded in 2002, and in 2009, Bright Futures Academy was established. The 10,000+ square foot education center is currently located at 1300 Joseph E. Boone Boulevard NW. To learn more about Bright Futures Atlanta, visit BFATL.org.