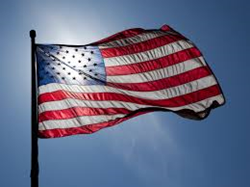 "The blog title is sarcastic to grab the reader's attention. There is so much anti-cop sentiment out there right now --- why would young people choose to be police officers when they can make more money as plumbers without risking their lives?""
New York, New York (PRWEB) February 24, 2016
Today Alex Figliolia Jr. released a new blog entitled, "#Plumbers Lives Matter". The blog offers commentary on policing in America and touches on subjects such as: the prosecution and conviction of NYPD police officer Peter Liang; the fact that master plumbers in America earn more than police officers earn; government decisions to end certain policing methods; the public condemnation of police officers on particular websites; the disagreement between a national law enforcement agency and a large cell phone company about an individual's right to privacy and whether or not anti-police sentiment will cause more young people to become plumbers instead of joining the police force.
Said Alex Figliolia Jr., "The title is sarcastic to grab the reader's attention. I really want them to consider whether our country is on the verge of turning young people off to the idea of becoming a police officer in America."
To that end, the blog compares the salary and risk of being a police officer to the salary and risk of a master plumber. According to Alex Figliolia Jr., "A Police Officer in the US earns an average salary of $48,815.00 per year. A Master Plumber earns an average salary of $55,000.00—$7,000.00 more and their leading cause of injury is lifting heavy or awkwardly sized objects."
Alex Figliolia Jr. says the inspiration for the blog was a story that appeared in the New York Post on February 20, 2016 entitled, "Asian and African American communities square off over cop prosecution." The article which was written by Jennifer Bain and Eileen AJ Connelly, reported that, "Nearly 15,000 mostly Asian-American protesters rallied in Brooklyn Saturday for former NYPD Officer Peter Liang, claiming that the rookie cop was a 'pawn' of anti-police politics and was wrongly prosecuted for a tragic accident."
Liang was convicted earlier in the month for the fatal shooting of Akai Gurley in the stairwell of an East New York Housing Project while Liang was on vertical patrol.
The NY Post article goes on to state, "Many in the crowd maintained Liang was prosecuted because he is a minority, while white cops involved in fatal incidents against African-Americans were not."
"That article got me thinking about how Americans view their law enforcement officials," says Alex Figliolia Jr. "Asian American protesters who attended the rally claimed that the African American District Attorney treated PO Liang unfairly. Others have accused police of unfair treatment because they are black. With so many groups publicly proclaiming unfair treatment by police, what incentive is there for young people to become police officers in the future?"