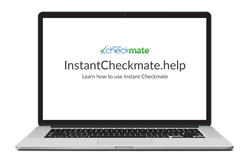 San Diego, CA (PRWEB) February 25, 2016
Instant Checkmate has launched a new site to help customers use their popular online background search service. http://www.InstantCheckmate.help features several video walkthroughs that make using Instant Checkmate simple and intuitive.
The new Videos teach customers how to:
-Create an Account
-Login to your Account
-Change your Password
-Cancel your Instant Checkmate Membership
-Remove your information
-Background Search anyone
In addition to being the go-to source for how-to videos and instructions for using the product, it is also optimized for customers to find easily through a Google search.
InstantCheckmate.help provides:
-Comprehensive page detailing three ways for customers to cancel their memberships as well as multiple links that lead to the "Cancel your account" page
-Video tutorial with matching written instructions regarding help for various pages
-Menu prioritization so users can easily find pages such as the "Cancel your account" page
-Numerous mentions of how to "contact Customer Care" to help users with their account
This new site is one of the many enhancements Instant Checkmate has made over the past few months in response to customer feedback. Some of the other improvements include: better data, clearer instructions and more user-friendly reports.
About Instant Checkmate
Instant Checkmate is an online service that provides people finder, public record, and criminal record information to individuals on a subscription basis. Instant Checkmate aggregates data from federal, state and local sources, which have been processed and made available electronically. Some of the databases used by Instant Checkmate include state sex offender information, court dockets, census records, county arrest records and other public records. Instant Checkmate compiles public records and creates user-friendly reports describing people living in the U.S. Instant Checkmate is not a consumer-reporting agency, does not provide consumer reports and may not be used for consumer credit, employment, insurance, tenant screening or any other purpose subject to the Fair Credit Reporting Act. For more information, please visit Instant Checkmate.