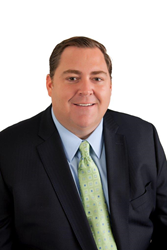 We wholeheartedly wish to thank our customers for entrusting us as partners in their business and personal planning to protect all those things in life that matter most. We look forward to another 100 years of success together.
WATERLOO, Iowa (PRWEB) March 03, 2016
PDCM Insurance Inc., one of the top independent insurance agencies and consulting firms in the state of Iowa, today celebrated its 100-year anniversary and the opening of its new headquarters in Waterloo with an open house.
Open house festivities at the new headquarters, located at 3022 Airport Blvd., included a continental breakfast reception; a short program including a ribbon cutting, remarks and video presentation; and tours of the new building. During the program, PDCM President and CEO Chris Fereday reflected on the company's history and shared his vision for the future.
"Over the last 100 years, one thing is certain, PDCM has never swayed from our core business principles of providing outstanding customer service, adapting to change, and simply doing what is right for our clients and communities," said Fereday. "Whether it's taking part in volunteer activities, championing the fight for certain causes, or serving on nonprofit or civic boards in a leadership capacity, we encourage all our employees to make a difference in the communities we serve."
While customer service and community involvement has been at the forefront of PDCM's strength, it has continually adapted to change brought on by natural disasters, world wars, government legislation and the digital age. The digital revolution has had an incredible impact on the insurance industry.
"With big data have come big changes—from how we set more competitive rates and more conveniently handle claims, to developing new products and services to benefit our clients," said Fereday. "With the evolving and increasing threat of cybercrime, PDCM was at the forefront, hiring data specialists and developing a Cyber Security Audit product."
According to Fereday, there is also a big upside to technology in terms of mitigating risks and positively impacting personal and commercial rates. "Smart" home and "Smart" business systems provide the instruments to sense things like overheated wires, issue alerts and prevent fires, while connected cars and telematic devices provide the tools to offer new usage-based auto insurance.
"At PDCM, we are always looking to the future for our clients, monitoring problems from global warming to new OSHA compliance laws and health insurance reform changes to predict how this could impact our customers and their business now and into the future," said Fereday. "With OSHA changes, came PDCM's new risk management division and CompleteCare program; and with the Affordable Care Act, came PDCM's acquisition of Group Benefits Design, arguably the best employee benefits agency in the region."
By acquiring Group Benefits Design, PDCM strengthened its commercial insurance position as a one-stop shop for business insurance, risk management solutions, human resources consulting, employee benefits, and employee wellness plan development and implementation.
"It's been three years since we brought our families of professionals together, and our cultural blending and the great benefits we've been able to offer our combined clients has exceeded both Chris' and my expectations," said John Monaghan, president of PDCM's employee benefits division. "We're excited to all be under one roof together in our new building to build upon the vision and success of PDCM's great founders."
Fereday echoed his admiration for PDCM founders and added, "From all of us at PDCM, we wholeheartedly wish to thank our customers for entrusting us as partners in their business and personal planning to protect all those things in life that matter most. We look forward to another 100 years of successfully building stronger businesses and communities together."
About PDCM Insurance
PDCM Insurance Inc., a leading Iowa independent insurance agency and consulting firm, has managed the insurance needs of Iowa businesses and families for 100 years. PDCM is committed to keeping pace with the ever-changing insurance and employee benefits industries and continuing to meet its clients' challenges through responsive customer service and innovative, cost-effective programs and products. PDCM offers a SMARTER approach to insurance. For more information, visit http://www.PDCM.com.
# # #