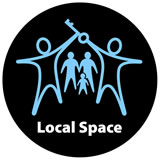 London (PRWEB UK) 25 February 2016
Local Space is registered social housing provider and was established 10 years ago with the support of London Borough of Newham.
Local Space owns a small portfolio of circa 1,800 units. It plans to increase the portfolio by another 800 properties in the next four years in East London and Essex. Local Space specialises in providing temporary housing in the East London area, supported by guarantees from London Boroughs of Newham, Hackney and Waltham Forest. It also provides Keyworker accommodation.
Due to the unique arrangements, it has some of the top operating margins in the sector and ranks in the top quartile of housing association in terms of financial performance. The credit rating report states "Local Space has very skilled and experienced management, with a clear and prudent financial strategy benefitting from a close relationship with local authorities as a partner in the pursuit of social responsibilities".
Richard Clark, Local Space's Chief Executive, said:
"We are very happy to receive this top recognition from S&P. Our strategy of specialising in niche market segments, understanding our clients' needs, meeting those requirements well and our partnering approach shows that it can result in sector leading financial performance. It shows that being small is not a barrier to success and; we are really excited about the future of Local Space".
Joel Inbakumar, Local Space's Director of Resources, said:
"We are pleased with the endorsement of our enterprise profile and financial performance by S&P. It will help us access new sources of long term funding at competitive terms to support our growth plan of delivering an additional 800 homes in the next four years for the homeless people in Newham".
Adrian Bell, Head of Debt Markets at Canaccord Genuity, said:
"We are delighted with the rating outcome for Local Space. The rating accurately reflects Local Space's top notch financial performance while it places due emphasis on the quality of rental income, because of the respective Local Authority guarantees."
ENDS
For more information contact:
Joel Inbakumar
Resources Director
Local Space Ltd
Tel: 020 8221 4000
http://www.localspace.co.uk
Manu Nair
Vice President - Debt Markets
Canaccord Genuity
Tel: 0207 523 8022
http://www.canaccordgenuity.com