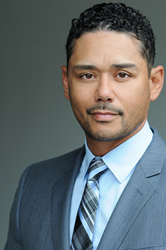 Cleveland has demonstrated superior knowledge in the field and is poised to execute thought-leadership during this time of momentous change in payments technology.
Los Angeles, CA (PRWEB) February 24, 2016
Cleveland Brown, CEO and co-founder of global payment processing provider Payscout, has been a rising star in the fast moving electronic transactions market since 2008. With exponential sales growth of 1,078 percent over the past three-years, Brown's noted ability to harness cutting-edge technology and establish global relations with some of the largest businesses in the world has made him a sought after thought leader on merchant payment processing services worldwide. Brown is seen as a natural choice to co-chair the ETA Payment Sales and Strategy Committee and drive it toward its goals.
The ETA is the leading trade organization for the payments industry, representing 500 companies worldwide who offer electronic transaction processing products and services. The purpose of the ETA is to influence, monitor and shape the payments industry by providing leadership through education, advocacy and the exchange of information. ETA's membership encompasses all organizations and networks of the payments industry, and member companies touch, enrich and improve the lives of every consumer while making the global flow of commerce possible. (1)
"ETA is proud to announce that Cleveland Brown is our 2016 ETA Payment Sales and Strategy Committee Chair," said Jason Oxman, ETA CEO. "Cleveland has demonstrated superior knowledge in the field and is poised to execute thought-leadership during this time of momentous change in payments technology."
Brown formed Payscout Ltd. International in 2008 as an eCommerce payment gateway solution to banks abroad. Then, in 2011, Brown co-founded Payscout, Inc. with President and co-founder Manpreet Singh, blending together a complete suite of domestic and global merchant payment solutions. With a defined mission to, "support the entrepreneurial dream one transaction at a time," Payscout has rapidly expanded with triple-digit annual growth and a customer focused model that is evolving to stay ahead of the demands of one of the most dynamic markets in the business world.
"The continuing evolution of electronic merchant services forms a large part of the backbone of the entire global economy and its future," said Brown. "The ETA is a powerful organization that helps to guide and shape conducive government policy, drive out cyber attacks and create stable trade processes in emerging markets that are characterized as having a higher degree of risk. I am proud to join with the ETA to help influence the ongoing integrity of this industry."
While the Payment Sales and Strategy Committee is responsible for developing and promoting effective electronic payments-related business practices, it also examines emerging strategic technologies and how they can be integrated and optimized into payments sales channels. To this end, the committee also recruits sales organizations to the ETA culture of best-practices and promotes exemplary business standards to all concerns.
About Payscout, Inc.:
"Payscout Supports the Entrepreneurial Dream One Transaction at a Time."
Payscout is a global payment processing provider covering six continents by connecting merchants and consumers via credit, debit, ATM and alternative payment networks. What differentiates Payscout is our mission "to support the entrepreneurial dream one transaction at a time". We achieve this by being a thought leader in the payments industry. Our "GO GLOBAL NOW" technology platform gives merchants instant access to 100+ countries, billions of consumers and trillions of dollars. Payscout offers payment processing solutions for brick-and-mortar and eCommerce transactions. The company has earned acclaim as a new-generation provider of merchant banking services, specializing in online/eCommerce retailers with a predominant proportion of card-not-present (CNP) transactions; and it is one of the few providers to deliver a true global payment solution that encompasses all merchant risk verticals. Customers can access Payscout's credit card processing services via a state-of-the-art, web-based user portal and through direct interactions with highly trained experts. In addition to supporting thousands of clients across a multitude of industries and all 50 American states, Payscout maintains global partnerships with VISA USA, Bank of America Merchant Services, VISA Europe, VISA Latin America, VISA Asia Pacific, MasterCard Worldwide, China Union Pay, Deutsche Bank, First Data and Payscout Brazil. Payscout was recognized as one of America's fastest-growing privately held companies in 2014 and 2015, ranking #2,416 in 2014 and #434 in 2015, on Inc. Magazine's Inc. 500/5000 list. Within the financial services industry, Payscout placed #140 in 2014 and #24 in 2015. For more information, visit http://www.payscout.com.
1. "ETA | ELECTRONIC TRANSACTIONS ASSOCIATION." ETA ELECTRONIC TRANSACTIONS ASSOCIATION RSS. N.p., n.d. Web. 08 Jan. 2016. electran.org