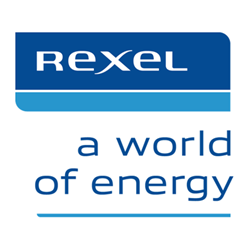 "We originally heard about Energy Toolbase from some of our leading solar contractor customers. We think this product will help our dealers more efficiently qualify and close deals."
SAN DIEGO, California (PRWEB) February 25, 2016
Energy Toolbase, a software platform used by solar installers to propose renewable energy projects is being formally endorsed by Rexel Inc., a subsidiary of Rexel Group, a global leader in the distribution of electrical supplies, to their dealer network of solar contractors.
Rexel, a global leader in the professional distribution of products and services for the energy world, addresses three main markets - residential, commercial and industrial. The Group supports its customers to be at their best in running their business, by providing a broad range of sustainable and innovative products, services and solutions in the field of technical supply, automation and energy management. Rexel operates through a network of some 2,100 branches in 35 countries, with 28,000 employees. The Group's sales were $14.9 billion in 2015.
The Rexel Solar Solutions Team provides its solar installer partners with a comprehensive range of value-added products and services. For the solar photovoltaic (PV) business this includes equipment selection, industry leading logistics services and other local technical expertise.
Energy Toolbase is an industry leading software platform for modeling and proposing the economics of solar PV and energy storage projects. Several hundred reputable renewable energy developers nationwide use the software-as-a-service product to analyze their projects and create customer facing proposals. Energy Toolbase's in-house utility rate database now runs accurate, objective and transparent avoided cost analysis in over 40 states and 190 utility territories.
"We originally heard about Energy Toolbase from some of our leading solar contractor customers. After more thoroughly researching the product we decided to recommend the service to our broader dealer network," said Cole Norton the Western U.S. Solar Sales Manager for Rexel. "We think this product will help our dealers more efficiently qualify and close deals."
"We're honored to get the endorsement of Rexel, who is a globally recognized brand and leader in solar PV electrical supply," said John Gurski, Founder and CEO of Energy Toolbase. "Working with Rexel's solar installer network is a natural fit for us both, as our software enables solar professionals to accurately calculate energy savings, model project economics, and create customer facing proposals. We're looking forward to working with Rexel and earning the trust of their dealer network."
About Rexel:
Rexel, a global leader in the professional distribution of products and services for the energy world, addresses three main markets - residential, commercial and industrial. The Group supports its customers to be at their best in running their business, by providing a broad range of sustainable and innovative products, services and solutions in the field of technical supply, automation and energy management. Rexel operates through a network of some 2,100 branches in 35 countries, with c. 28,000 employees. For more information visit: http://www.rexelusa.com
About Energy Toolbase:
Energy Toolbase is an industry leading software platform for modeling and proposing the economics of solar PV and energy storage projects. Hundreds of the leading renewable energy developers nationwide use the Energy Toolbase SaaS product to accurately, objectively and transparently analyze their projects. To see a demo or request a trial visit: http://www.energytoolbase.com