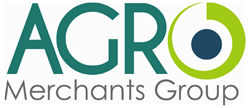 We are extremely excited to build a new facility that will provide industry leading solutions in the Port of Rotterdam.
Atlanta, GA, USA (PRWEB) March 01, 2016
AGRO Merchants Group began development in February of a 9,000 square meter temperature-controlled warehouse, located in the Port of Rotterdam on the Maasvlakte. The new building, with a capacity of 18,000 pallet positions, will focus primarily on import/export handling and storage of both frozen and chilled products.
The facility will be certified BREEAM Excellent, which is the highest energy efficiency classification for cold storage facilities in Europe. This aligns with AGRO Merchants Group ambitions to be sustainable and reduce CO2 emissions from its operations. The energy efficient site will include mobile racking and pallet conveyor systems, with additional space for product repacking, blast freezing and tempering services.
The building will also feature an Integrated Border Inspection Point (BIP) with separate office facilities. These facilities are designed according to the latest standards in close cooperation with the Dutch Inspection Authorities.
Carlos Rodriguez, President of AGRO Merchants Group Europe said, "We are extremely excited to build a new facility that will provide industry leading solutions in the Port of Rotterdam. This is phase I of the development in which we expect to double capacity in the next two years. Veterinary inspection point facilities along with other related services will be relocated to this site from Coldstore Wibaco. We are reinforcing our commitment to customers and companies of AGRO Merchants Group in The Netherlands: Coldstore Wibaco, Coldstore Urk, Harthoorn Logistics, ETL, Opticool and ADB Cool Company.
This development is the latest investment in adding new market capacity by AGRO Merchants Group, and is the company's first Greenfield construction in Europe. Since August of 2013, the company has made strategic investments in 8 countries, including 9 expansion projects. The Rotterdam Maasvlakte site is expected to be operational in December 2016.
About AGRO Merchants Group
AGRO Merchants Group owns and operates 53 facilities in 8 countries across North America, Latin America and Europe, with more than 700,000 square meters of cold storage. The company is focused on providing innovative cold chain solutions on a global basis by partnering with the highest quality family businesses and creating new, reliable, and integrated trade networks to help its customers grow. AGRO invests in modern assets, industry-leading technologies, and value-added service offerings to ensure the highest quality supply chain management standards in the industry.
For additional information, please visit AGRO's website at http://www.agromerchants.com