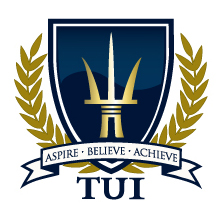 TASC is a recognized third party administrator with an extensive network of respected clients. We look forward to helping their employees meet their educational and future professional goals. - James Shiver
Cypress, CA (PRWEB) February 25, 2016
Trident University International's (Trident) Outreach & Partnerships team is excited to announce an Education Services Agreement (ESA) with Benesyst, a TASC Company. This ESA helps to ease the process of returning to school for TASC's employees, their families, as well as TASC's extensive network of client organizations, employees, and their immediate families.
 
TASC has been an industry stalwart for over 40 years, delivering benefit management services and technologies to clients in a broad range of industries.
"TASC is a recognized third party administrator with an extensive network of respected clients. We look forward to helping their employees meet their educational and future professional goals," said James Shiver, Director of Strategic University Alliances.
 
As part of their BeneScholar program, TASC works with client organizations to provide education assistance program administration and discounts for employers. Programs such as these are key drivers of increased employee performance, morale, and retention.
Trident, a leading 100% online post-secondary institution that offers degrees at the bachelor's, master's, and doctorate levels, is committed to its community of adult learners and over 28,000 alumni. Founded in 1998, the University is regionally accredited by the Western Association of Schools and Colleges (WASC) Senior College and University Commission.
For any media inquiries, please contact Daniel Sloan at daniel.sloan@trident.edu.
About Trident University
Founded in 1998, Trident University International (Trident) is a leading online postsecondary university serving adult learners. Trident developed the Trident Learning Model, which employs case-based learning in an online setting to teach real-world relevant critical thinking skills to enhance the lives and careers of students. Trident offers high-quality bachelor's, master's, and doctoral degree programs, led by a qualified faculty team, over 80% of whom have doctoral degrees. Visit http://www.trident.edu, Trident's Facebook page, or call at (855) 290-0290 to learn more about Trident's wide range of bachelor's, master's, and doctoral programs.