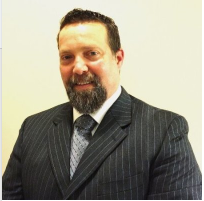 Mentor, OH. (PRWEB) February 29, 2016
Roll-Kraft, a leading provider of roll tooling to the tube and pipe and roll forming industry, with worldwide distribution, is pleased to announce the addition of Edward Alberts, Jr., to the management team, in the position of Vice President-Continuous Improvement. His duties include identifying opportunities to reduce lead times, with particular emphasis on meeting the company's goals of 100% on-time delivery and producing tooling that provides immediate out of the box performance to Roll-Kraft customers. He will interact with various leadership teams at each Roll-Kraft location to identify and implement improvements.
Alberts holds a Six Sigma Green Belt and has created and facilitated numerous workshops to educate employees in lean initiatives. He is currently working to achieve Six Sigma Black Belt Certification.
Alberts has over 20 years of experience, managing multiple distribution and manufacturing operations throughout North America. Most recently, he was the Director of North American Distribution Operations at IEWC in New Berlin, WI. Prior to his time at IEWC, he was Operations Manager at Pragotrade in Strongsville, OH. He received his training from Case Western Reserve University in Cleveland, OH., as well as the Lean Enterprise Institute, MRA-Institute of Management, and various other courses and programs.
Roll-Kraft has its headquarters in Mentor, Ohio, and maintains other facilities in Frankfort, Illinois (Roll-Kraft Northern), Ontario, Canada (Roll-Kraft Ltd.), and Houston, Texas (Roll-Kraft Texas). Calls to the company's main line, (888) 953-9400 or (440) 205-3100, are greeted by a live operator who can assist callers in quickly reaching a technician, engineer, or sales staff, who can provide immediate assistance. The company's fax number is (440) 205-3110.
Learn more about Roll-Kraft by visiting the website at roll-kraft.com. For easy and immediate contact with Roll-Kraft that transcends time zones and working hours, the website features an easy-to-use contact form.