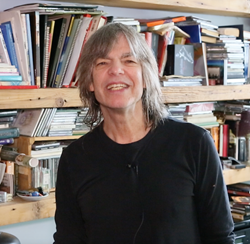 "We are thrilled to have Mike Stern as part of the Made in New York Jazz Competition for 2016. With his incredible skill and ear for talent, he will certainly help to discover new talents."
New York, NY (PRWEB) March 02, 2016
Made in New York Jazz Competition proudly announce the addition of multiple Grammy Nominee, Mike Stern, to the judging panel. Stern will join current judges for the 2016 competition. Stern comes to the Made in New York Jazz Competition with 40 years of experience in the music industry and 6 Grammy nominations for his jazz music.
Entrants can enter under 7 different jazz categories this year, where registrants can vote on their favorite performances to help choose the finalists that Mike Stern and the rest of the judging panel will choose from. Stern brings his years of experience and guitar skills to the judging panel of legendary jazz musicians.
Mike Stern began his career playing with Blood, Sweat & Tears from 1976 to 1978. His jazz guitar ability later earned him a place with drummer Billy Cobham and Miles Davis in the late 1970's and early 1980's. After partnering with Miles Davis, Stern launched his solo career and has since released over a dozen albums. In his long career, Stern has been named the "Best Jazz Guitarist" of 1993 by Guitar Player magazine, received the Miles Davis Award in 2007, named one of Down Beat 's 75 best jazz guitar players of all time in 2009, and more recently, was presented with Guitar Player magazine's Certified Legend Award in 2012.
The addition of this legendary jazz artist is sure to make entrants in the Made in New York Jazz Competition excited. "We are thrilled to have Mike Stern as part of the Made in New York Jazz Competition for 2016. With his incredible skill and ear for talent, he will certainly help to discover new talents." – Misha Brovkin a founder of Made in New York Jazz Competition stated.
About The Made in New York Jazz Competition:
The Made in New York Jazz Competition is the world's first and fastest growing online jazz competition. Competition entrants upload video performances in as many of the seven jazz-genre categories as they wish. Registrants vote for their favorite performances. Finalists are selected through a combination of online votes, Competition's Board of Members and Judges, which is comprised of highly regarded jazz musicians. For more information on the competition, visit Madeinnyjazz.com.