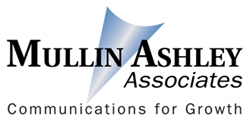 Tyler's background and qualifications make him ideally suited to support our clients in the ever changing digital arena.
Chestertown, Maryland (PRWEB) February 26, 2016
Mullin/Ashley Associates, Inc., a Mid-Atlantic marketing communications and PR firm, announces that Tyler E. Willis has joined the company as Digital Media Manager. In this position, Willis leads the development, implementation, tracking and optimization of marketing campaigns across the Internet, e-mail marketing and other digital channels for Mullin/Ashley and its client companies.
Willis comes to Mullin/Ashley with strong, relevant experience in marketing as well as operations. His previous professional positions include working for PepsiCo's Tropicana subsidiary as well as for Peapod, a Baltimore-based home and business grocery delivery service. Willis' skillsets include web and e-mail marketing, SEO/SEM and social media platforms, in addition to media planning and execution.
Willis holds a B.S. degree in marketing management from Bob Jones University in Greenville, SC.
Commenting on the addition of Willis, Phillip Nones, Mullin/Ashley's president and director of client services stated, "We are delighted to welcome Tyler to our firm. His background and qualifications make him ideally suited to support our clients, who look to us for insights and ideas in harnessing the potential of web-based, other digital and interactive marketing techniques."
Established in 1978, Mullin/Ashley Associates is a branding, communications, PR and market research firm serving industrial and commercial firms plus healthcare and service organizations. Headquartered in Chestertown, Md., Mullin/Ashley has clients located in six states in the Mid-Atlantic, South and Midwest regions of the country.
More information on Mullin/Ashley and its creative portfolio can be found at http://www.mullinashley.com. You may also visit the company's profile pages on Facebook and LinkedIn.