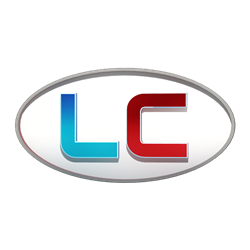 I'm extremely excited to join the LC team! I'm looking forward to working with such amazing people and tackling new challenges together
AUSTIN, Texas (PRWEB) February 26, 2016
The Liquidation Channel (LC) is thrilled to announce Kevin Lyons as the new LC president. Kevin Lyons joined the LC Family on February 15 and has been hard at work ever since. The LC had been working hard finding the perfect candidate to fill such an important position, and after several months the company is overjoyed to have found the ideal person for the job.
Kevin Lyons brings in over 20 years of retail and e-commerce experience. Kevin comes to the LC from a 227 store appliance, electronics and furniture chain operating in 20 states in the United States. Kevin started there on April 2013 and led the company to the 4th fastest growing retail websites among the top 500 internet retailers. In his time there, the digital business grew significantly in revenues. He launched their mobile business including a top 250 ranking and led them through their digital transformation.
Kevin brings strong expertise and a proven track record in Omni channel growth that will be beneficial the LC. His 20+ years of experience in the retail industry provides the background and experience necessary to take the company to the next step.
"I'm extremely excited to join the LC team! I'm looking forward to working with such amazing people and tackling new challenges together," said new LC president, Kevin Lyons.
Kevin has been married for 16 years to his beautiful wife and has twin 10 year old boys. He is involved in community outreach programs, and is a published industry expert in the Omni channel space focused on innovative technology and process to unlock customer growth.
For More Information Contact:
Carolina Sandoval
Marketing Specialist
512- 901-0621
carolina.sandoval(at)liquidationchannel(dot)com
About Liquidation Channel: Liquidation Channel (http://www.liquidationchannel.com) is an Omni-channel business comprised of a home shopping TV network, an ecommerce business, and an outside sales/wholesale segment. It is a global leader in direct sales of colored stones, diamonds, precious metals, and a variety of luxury goods and innovative products. LC specializes in delivering Exceptional Quality, Exquisite Designs, and Outstanding Value, while providing a low-price guarantee on each of its products. The channel's unique jewelry is available online at LiquidationChannel.com and on DirecTV Channel 75 and 226, Dish Network Channel 274, Verizon FIOS Channel 159, ROKU, AT&T U-Verse 399 and 1399 (HD), Google Chromecast, Amazon Fire, and local cable channels.