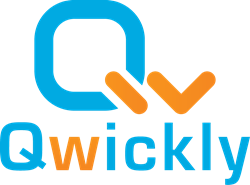 Qwickly Attendance provides that solution, extending the power of Blackboard and enabling faculty to track students within the existing architecture
CLEVELAND, Ohio (PRWEB) March 01, 2016
Qwickly Attendance is the newest and one of the most powerful attendance platforms for Blackboard Learn. Instructors can take the pain out of tracking and grading student attendance. Qwickly Attendance enables teachers to take attendance that is automatically graded in the Blackboard Learn Grade Center and allows a variety of student check-in and card swipe options.
"Without a doubt, what teachers do within the four walls of the classroom has been one of our focus areas over the past year and we are very excited to have extended Qwickly and launched this product. We soft-launched at the end of 2015 and today have thirty-one active pilots and paid clients" says Dr. John DiGennaro, co-founder and CEO of Qwickly, Inc. "We worked with our schools to build a product that easily, but also very cost-effectively, solves one of the most frustrating tasks teachers face today. With Qwickly Attendance, teachers can focus on teaching, allowing simple and elegant technology tools to make their jobs easier. Qwickly Attendance extends the Qwickly Platform, one that also connects those users with the most robust, scalable, and adopted learning management system in the world, Blackboard Learn."
Outstanding Features
Qwickly Attendance automatically creates a gradebook column and keeps a running grade for each class. Instructors can either assign a total number of points for the whole semester or define a number of points for each time attendance is taken. Qwickly Attendance offers multiple attendance styles. Instructors can see and work down a list of all students or have Qwickly Attendance show one student at a time as they call names. Instructors can also allow students to check-in to class on their own devices. Most recent enhancements include a countdown timer and a specific code that students need to enter to get credit for being present, and now, students can be marked present when they swipe their IDs. Further, a wide variety of student check-in allows instructors to skip manually taking attendance and gives students credit for being in class. Online schools and programs will benefit as students can use the product as a proactive attendance tracker. Qwickly Attendance can send an email to students when they are marked as absent for the day. It provides students with acknowledgement they were missed in class and provides a way to cross reference their attendance score.
What Schools Are Saying
Rodney L. Hargis, Senior Analyst / Blackboard Administrator of MercerOnline at Mercer County Community College noted that "we are always looking for ways to extend the use of the LMS beyond online courses. In many cases, our faculty use Blackboard to track grades and student progress, but had no way of checking attendance. Qwickly Attendance provides that solution, extending the power of Blackboard and enabling faculty to track students within the existing architecture. This helps faculty keep a better handle on their students and more easily identify those who may need additional guidance to be successful. From a Blackboard Administrator perspective, it was the perfect solution for us, as no major training was necessary, no additional hardware was required, and the expense was significantly lower than other solutions."
"Much of what you see in the product today has been a direct request from our clients" explains Matt Hadgis, co-founder and President of Qwickly, Inc. "As Attendance continues to see its feature set grow, we are continually focused on meeting the needs of our clients and our pilot users. Our constant development ensures that new features are constantly added; because of that, we are seeing more and more schools signing up, knowing their requests are in our development roadmap."
Data Storage
Qwickly Attendance stores all attendance data on your Blackboard Learn server. Data is not stored on a remote server, nor are attendance records ever transmitted off the Blackboard server.
Available today
Qwickly Attendance is available today and requires installation of the Qwickly Platform Building Block in Blackboard Learn. This free building block also provides a multi-course communication module, but you are not required to use the module. Qwickly Attendance requires version 3.1 or greater of the Qwickly Building block, which can be downloaded at http://www.goqwickly.com.
Blackboard Developers Network™
Qwickly is part of the Blackboard Developers Network™, an innovative community of educational and technical experts with a passion for using technology to enhance teaching and learning. "Our partner and developer programs drive tremendous value for clients by enabling access to hundreds of pre-built extensions that help them get more value out of their learning platforms," said Mark Strassman, Senior Vice President, Product Management and Marketing at Blackboard. "This unique, vibrant community of development makes it easy for institutions to customize their systems and gives them great flexibility in how they improve and shape the education experience."
About Qwickly
Qwickly, Inc. is a user-centered productivity platform for learning management systems, connecting them to cloud storage providers, and creating a product that connects students and teachers to the system's most utilized tools. Founded in 2013 by John DiGennaro and Matt Hadgis, Qwickly has over 400 clients around the world. Qwickly has reduced help desk tickets at client institutions and increased cloud drive adoption. Qwickly is an be customized to fit the needs of each educational institution, and is designed to dramatically simplify the workflow of common tasks within learning management systems.
Qwickly is a 2014 Flashstarts accelerator company and is currently seeking additional funding to re-think the enterprise cloud storage and learning space. Flashstarts is the agile startup accelerator focusing on unique, innovative uses of software and technology. Visit http://www.flashstarts.com for more information. For more information on Qwickly, visit http://www.goqwickly.com. Qwickly is a licensed developer for Google, Dropbox, Box and Microsoft, and is an official Blackboard Building Blocks Partner™ and part of the Blackboard Developers Network ™ .
Blackboard®, Blackboard Partnerships™ Program, the Blackboard Developers Network™, and Blackboard Building Blocks™ are registered trademarks of Blackboard Inc. and are used with permission. All rights reserved.