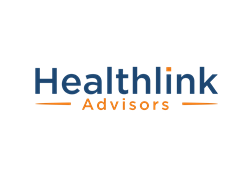 We firmly believe we must create a company that is fun and focused on fulfilling our purpose of improving healthcare delivery.
St. Petersburg, FL (PRWEB) February 29, 2016
Lindsey Jarrell, a healthcare industry veteran, today announces the launch of a strategic advisory consulting firm to help providers contend with the changing technology landscape.
Jarrell, a former CIO at an integrated delivery network and most recently a healthcare technology consulting partner at a Big 4 firm, is announcing a strategic healthcare advisory firm called Healthlink Advisors, which will help organizations create value from their information technology (IT) operations and application portfolios.
Healthcare systems, Jarrell said, "continue to experience tremendous change in a time of increasing cost pressure while stakeholders demand shorter turnaround times for key projects…our team of seasoned healthcare executives, consultants and advisors have the experience, methods and tools to help these organizations."
Joining Jarrell on the executive leadership team is Chris Jenkins, former healthcare executive and technology leader from a large integrated delivery network.
Jarrell and Jenkins declined to name their initial clients, but indicated consultants are being deployed to engagements in early March with demand already clear from early informal announcements.
Healthlink Advisors will launch services through three platforms, accelerate.it ℠, engage.it℠ and transform.it℠. "The three platforms enable us to message our value added services to the market and develop supporting tools to improve delivery," said Jenkins.
accelerate.it focuses on accelerating the performance of IT operations through leadership services, vendor management, and operations improvement. engage.it delivers strategic projects through program and project management. transform.it drives organizations forward enabling them to plan for and embrace the future.
Of particular importance to Jarrell when founding the company is the focus on people and culture. "As a consulting firm we are defined by our people, their actions and the quality of the work we produce. As a company we are defined by our values and our broader purpose. We firmly believe we must create a company that is fun and focused on fulfilling our purpose of improving healthcare delivery. Our purpose is pursued not just through engagements but also through our work in the community and helping each other." said Jarrell.
For more information on Healthlink Advisors, visit http://www.HealthlinkAdvisors.com.