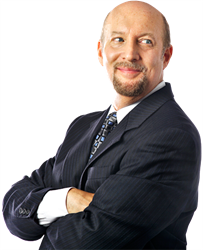 Anyone who does not disclose assets can face criminal penalties and will be unable to discharge those assets in subsequent bankruptcies.
Queens, NY (PRWEB) February 29, 2016
After recent news of rapper 50 Cent's alleged nondisclosure of assets, bankruptcy attorney Bruce Feinstein, Esq. weighs in on the importance of disclosing all assets in bankruptcy.
Rapper 50 Cent is making his way back to court after posting pictures of himself surrounded by piles of cash on social media. The artist filed for bankruptcy in July of 2015, but, according to a February 20, 2016 CNN article, "in court on Thursday, the judge told the rapper's attorney: 'I'm concerned about allegations of nondisclosure or a lack of transparency in the case.'"
Bruce Feinstein Esq., an experienced bankruptcy lawyer in Queens, New York, has previously commented on 50 Cent's bankruptcy case and its use of the automatic stay that's invoked upon filing. With the rapper back in the news again, this case brings to light the issue of disclosing assets during a bankruptcy proceeding.
50 Cent claims that while he still makes money, a recent onslaught of lawsuits is making it impossible for him to pay his bills. He placed his boxing promotions company, SMS Promotions LLC, in bankruptcy in 2015, but has recently taken to social media outlets like Instagram to post photos of himself with large amounts of cash. One image shows him in a bed surrounded by upwards of $50,000 in bills, while another shows him posing with stacks of money that spell out "BROKE." Mr. Feinstein explains that this alleged lack of disclosure relates to all clients filing for bankruptcy. He says, "It is incredibly important that all assets are disclosed in a bankruptcy filing or the client could expose him or herself to bankruptcy fraud charges."
When filing for bankruptcy in New York, individuals must disclose all the assets and property they have, along with all of their debts. If they do not fully disclose all these assets, they won't be able to have them discharged in the bankruptcy proceeding. "But the negative impact doesn't stop there, and that's what makes 50 Cent's actions so important to share with clients," explains Mr. Feinstein. "Anyone who does not disclose assets can face criminal penalties and will be unable to discharge those assets in subsequent bankruptcies."
There are several negative actions that can result from nondisclosure of assets. A bankruptcy trustee can revoke the individual's discharge if he or she finds hidden assets. This can happen before or after the case is closed, up to one year after the date of discharge. Those hidden assets also become ineligible in future bankruptcy filings, so there is a long-term impact to keeping assets from the court. And there is even the chance of criminal prosecution. "A person signs his or her asset listings under penalty of perjury during a bankruptcy," says Mr. Feinstein. "If he or she is not truthful in sharing this information with the court, then that person can be charged with making a false statement or concealing property, with punishments of substantial fines and jail time."
There is the possibility that 50 Cent's lack of full disclosure could not only doom his Chapter 11 bankruptcy case, but open him up to fraud charges as well. And with the involvement of social media, a person's personal life is no longer personal, but open to investigation and judgment from both inside and outside the court.
The Law Offices of Bruce Feinstein has nearly two decades of experience in bankruptcy law, helping clients and families resolve their issues and move forward with their lives. Visit bfeinsteinesq.com for more information or call (718) 514-9770 to reach the New York office.
###