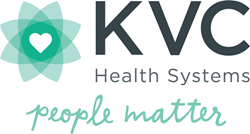 Olathe, KS (PRWEB) March 02, 2016
KVC Health Systems, a national leader in child welfare and behavioral healthcare, is hosting an open to the public career fair on Tuesday, March 1 from 3:00 - 7:00 p.m. at the Ball Conference Center in Olathe, Kan. Professionals, college students and graduates are invited to attend and learn about current job openings within KVC in the Kansas City metro area. Hiring managers will be available to discuss career opportunities in behavioral direct care, nursing (LPN and RN), therapy, social work, accounting and more.
"We are excited to promote this opportunity for new graduates and job seekers to reach out to KVC and become a part of our community," says Stacy Yowell, Corporate Recruiter for KVC Health Systems. "We hope to make this an annual event where people can see first hand what our company is about and to provide an opportunity for individuals to network with our organization."
Attendees will have the opportunity to speak with several KVC representatives in varying positions and submit their resumes. Snacks and beverages will be provided, as well as pamphlets and handouts with more information about KVC.
The KVC Career Fair will begin at 3:00 p.m. in the Ball Conference Center, located at 21350 West 153rd Street, Olathe, KS 66061. If individuals are unable to attend the career fair, they are encouraged to send their resumes to Stacy Yowell at syowell@kvc.org, or browse and apply for open positions at http://www.kvc.org/careers.
###
About KVC Health Systems, Inc.
KVC Health Systems, headquartered in the greater Kansas City area, is a private, nonprofit 501(c)3 organization committed to enriching and enhancing the lives of children and families by providing medical and behavioral healthcare, social services, and education. KVC's diverse continuum of services includes foster care, adoption, in-home family therapy, behavioral healthcare, and children's psychiatric hospitals. In its 45-year history, KVC has grown since from a single Kansas home for boys to a national organization serving tens of thousands of children in five states. Due to KVC's leadership in the use of evidence-based research to achieve better outcomes and advance child welfare, the Annie E. Casey Foundation recently endorsed KVC as a best-practice organization. Learn more at http://www.kvc.org.