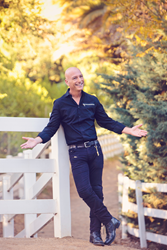 New Brunswick, NJ (PRWEB) March 02, 2016
State Theatre presents Howie Mandel on Thursday, March 10, 2016 at 8pm. A talented comedian, actor, television host, and voice actor, Mandel is also a judge on NBC's America's Got Talent. This performance is sponsored by Magyar Bank. Tickets range from $35-$75.
Howie Mandel has remained a constant force in show business for over 30 years. One night during a trip to Los Angeles he was coaxed by his friends to perform and there was a producer in the crowd who hired him to appear on the comedy game-show Make Me Laugh. His appearance on the show led to talk show appearances, a stint as Diana Ross' opening act and eventually to the television series St. Elsewhere.
Mandel's versatile career has encompassed all aspects of the entertainment spectrum, including television, film and stage. From his work on the Emmy-Award winning St. Elsewhere to the international animated children's series Bobby's World, Mandel has become a mainstay of the American comedy scene. In 2009, he released a funny, no-holds- barred memoir called Here's the Deal: Don't Touch Me, which revealed his ongoing struggle with OCD and ADHD and how it shaped his life and career. His memoir made the New York Times Bestseller list on its first week and remained on the list for several consecutive weeks.
Mandel is an executive producer of many shows with his production company, Alevy Productions, and serves as one of the judges on NBC's hit talent competition series America's Got Talent. Previously, Mandel received an Emmy® nomination for "Outstanding Host For A Reality or Reality-Competition Program" for Deal or No Deal and a Daytime Emmy® nomination for "Outstanding Game Show Host" for the syndicated version of the show.
Mandel's Emmy® Award-nominated animated children series Bobby's World ran eight seasons on FOX and now appears in syndication in 65 countries. As the series'creator and executive producer, he was closely involved in writing, as well as providing the voice of Bobby, Bobby's dad and other characters. Mandel attributes the show's success to drawing the story lines from real life. He has done countless comedy specials both on cable and network television. He has also hosted his own syndicated talk show, The Howie Mandel Show, and continues to be a mainstay on the talk-show circuit. Mandel continues to perform as many as 200 concerts a year throughout the U.S. and Canada.
For tickets or more information, call the State Theatre ticket office at 732-246-SHOW (7469), or visit us online at http://www.StateTheatreNJ.org. The State Theatre ticket office, located at 15 Livingston Ave, New Brunswick NJ, is open Monday through Friday, 10am to 6pm; Saturday 1pm to 5pm; and at least three hours prior to curtain on performance dates unless otherwise specified. For information on group outings and discounts, call 732-247-7200, ext. 517. Some additional ticket and transaction fees may apply.
State Theatre, a premier nonprofit venue for the performing arts and entertainment. The theater exists to enrich people's lives, contribute to a vital urban environment, and build future audiences by presenting the finest performing artists and entertainers and fostering lifetime appreciation for the performing arts through education. The State Theatre's programs are made possible, in part, by funding from the New Jersey State Council on the Arts/Department of State, a Partner Agency of the National Endowment for the Arts, and contributions from numerous corporations, foundations, and individuals. The Heldrich is the official hotel of the State Theatre. Magic 98.3 is the official radio station of the State Theatre. The Star-Ledger is the official newspaper of the State Theatre. United is the official airline of the State Theatre.
STATE THEATRE
15 Livingston Ave
New Brunswick, NJ 08901
Ticket Office - 732-246-SHOW (7469)
Online - http://www.StateTheatreNJ.org
PHOTOS FURNISHED UPON REQUEST
Please contact Kelly Blithe at
732-247-7200, ext. 542 or by email at kblithe@StateTheatreNJ.org.
Up-to-the-minute information on events and State Theatre news,
online at http://www.StateTheatreNJ.org.
# # #