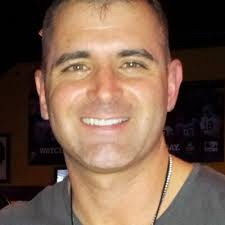 In celebration of our 10th anniversary of Iowa Irish Fest, we have an amazing lineup of all-star acts and three days of activities catering to every age and taste.
WATERLOO, Iowa (PRWEB) March 16, 2016
Get ready for a pint-drinking, kilt-shaking good time at the 10th annual Iowa Irish Fest, sponsored by Veridian Credit Union, Friday, Aug. 5, through Sunday, Aug. 7, at Lincoln Park and the surrounding streetscapes of downtown Waterloo. From international performers and Gaelic art to traditional Irish food and family fun, the 2016 Iowa Irish Fest has something for everyone.
"It has been surreal to watch the festival grow each year in all aspects, including attendance, community involvement, sponsor partners, entertainment and family activities," said Chad Shipman, Iowa Irish Fest director. "In celebration of our 10th anniversary of Iowa Irish Fest, we have an amazing lineup of all-star acts and three days of activities catering to every age and taste—including an expanded cultural event center and stage. If you haven't attended our fest yet, this is the year to join the thousands of fans making the pilgrimage from around the country and overseas to revel on at Iowa Irish Fest."
Iowa Irish Fest staple Gaelic Storm will be back, along with a crowd favorite, the Trinity Irish Dancers who will be offering dance workshops Aug. 1 – 4 for a chance to perform on the expanded cultural event stage Aug. 7. Red Hot Chilli Pipers are also returning as Friday's headliner, with Gaelic Storm headlining Saturday and Sunday.
Gaelic Storm balances tradition with modern influences to create a blend of Celtic rock and folk. Their innovative sound has landed them on top of the Billboard World Chart six times and they are known for fun stage antics, turning attendees into performance participants. Two-time Scottish Live Act of the Year winners, Red Hot Chilli Pipers have a unique "Bagrock" sound, performing a fusion of traditional bagpipe tunes and contemporary pieces such as Pherrel's "Happy" and Queen's "We Will Rock You."
"We have artists flying in from all over the U.S., as well as Canada, Ireland and Scotland for this year's anniversary festival," said Doug Larrabee, entertainment chair. "Not only are we bringing back crowd favorites, we are expanding our lineup to include The Angry Brians from California, Emish from New York and The High Kings from Ireland, another Billboard World Chart topping band."
Six downtown stages will host dozens of local, regional and international performers, cultural education seminars, kids' contests and more. The Nagle Stage on Park Avenue will feature the headliner shows. Artists performing traditional Irish music and Celtic rock will be featured on the Lincoln Savings Bank Stage at E. Fourth and Lafayette Streets. A third music stage will be inside Jameson's Public House on E. Fourth Street.
The expanded Wells Fargo Cultural Events Center Stage will be relocated to a new shade-covered area at E. Fourth and Mulberry Streets and will feature traditional Irish dance, storytelling, music and workshops. The family area Life 101.9 stage will be relocated on Mulberry Street between Park and Third Streets, near the Elks Club which will be hosting a kids' fire prevention and drug awareness trailer and Elroy the Elk in family fun area. Additional cultural activities and Irish whiskey tastings will occur inside the Elks Club.
The weekend will also include:

Irish cultural events, genealogy workshops and storytelling performances
Soda bread and Irish Stew competition
A variety of food vendors offering traditional Irish and American favorites, with Jameson's Public House featuring traditional Irish breakfasts
Whiskey tastings, ancestry workshops and the Gary Kelley festival art unveiling at the Elks Club
A Saturday rugby tournament, relocated to Riverfront Stadium thanks to a partnership with the Waterloo Bucks; free shuttles from fest grounds and the tournament will be provided
Sheep herding demonstrations, a new event held three times Sunday, in the Highland Games arena
Irish Fest merchandise, kilts and Celtic heritage items for sale
Highland Games, Friday evening demonstration, 10 a.m.- 8 p.m. Saturday games
Fifth annual ShamRock N Run 5k walk/run, 9 a.m. Saturday
Family fun area with inflatable amusements, face painting and kids' contests, children's theater and safety education seminars
Surprise musical and entertainment pop-up performances around fest grounds
Outdoor Mass, 10 a.m. Sunday
About Iowa Irish Fest
The annual Iowa Irish Fest is organized by the Cedar Valley Irish Cultural Association, an organization intended to foster and develop Irish fellowship and outreach into the community with Irish cultural events and programs. Admission is only $20 for all three days, and children 12 and under are admitted free. For more information, to purchase tickets, including special package options that come with drink and food tokens, or to volunteer, visit IowaIrishFest.com.
###