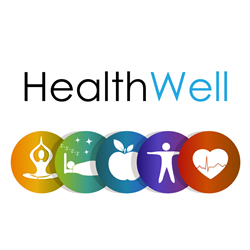 "When a client becomes part of HealthWell, they join our family of people, products and services that are making life better for others."
Beverly Hills, CA (PRWEB) March 02, 2016
Media and communications company HealthWell PR has launched in Los Angeles, serving health and wellness clients worldwide. The company is helmed by entrepreneur Keith Herman, who successfully launched numerous high-achieving ventures across various industries, including top tech public relations agency PMBC Group.
HealthWell's core services include media relations, social media, blogger relations, thought leadership, content marketing, event planning and business consulting. Other services include branding, speaking opportunities, media training and press conferences and events. In addition to traditional and new media services, HealthWell offers clients a benefit Herman has termed "open source" networking.
"We go beyond what is expected from an agency. Our agency is founded by business entrepreneurs who understand clients' business objectives, whether it is raising capital or finding strategic partners. Our philosophy is that connection and collaboration are part of the success formula, and we pride ourselves in aligning our clients with our network," said Herman. "When a client becomes part of HealthWell, they join our family of people, products and services that are making life better for others."
Vice president Pearson Brown, who served as vice president at PMBC, will lead HealthWell's public relations division; Susana Plascencia, formerly of Lucid Public Relations, will direct the firm's social media division; and Ronald Edward Wesley, PFS CNC CDS CEN PTPT, of Mind Body Soul Proactive Health & Wellness will provide corporate and client related consulting services.
"We have assembled a team with deep expertise and passion for health and wellness -- an industry which continues to be a large growth area for public relations and social media," said Herman. "Our efforts are dedicated to companies that provide products and services that help society achieve optimal health and quality of life."
Brown, a veteran of more than 20 years of experience with leading global public relations firms including Allison + Partners, where she directed healthcare, consumer and technology accounts for six years, has previously represented 21 Southern California Tenet hospitals along with numerous physician practices, medical device manufacturers and pharmaceutical and nutraceutical companies. She has represented numerous national and global healthcare brands, including American Heart Association, Pharmavite/NatureMade, Vitamin Shoppe, American Physical Therapy Association, Crystalens, Ortho-McNeil, American Heart Association, Leukemia & Lymphoma Society, and Children Affected by AIDS Foundation.
Plascencia, a social media expert with a decade of experience, formerly created and executed strategic national digital media campaigns at Lucid Public Relations where she oversaw health and wellness, beauty and technology accounts. Her specialties include developing cross-platform educational and brand management campaigns.
Wesley will advise clients and HealthWell staff on health and wellness matters. Wesley, CEO of Mind Body Soul Proactive Health & Wellness LLC, has a broad base of experience in nutrition, fitness, holistic health, wellness coaching, and biomechanics. He is a certified physical fitness specialist, certified nutritionist, a certified detoxification specialist, certified in exercise nutrition, certified in advanced bio mechanics as well as certified in neuroscience. Wesley has applied his 20 years of experience to help build the brands and success of companies such as Douglas Laboratories, Pure Encapsulations and Neuroscience Inc.
The company is headquartered in Century City with plans to expand its growing staff to new offices in spring 2016.
For further information about HealthWell Public Relations visit http://www.HealthWellPR.com and for further information on IPA Equities visit http://www.ipaequities.com.