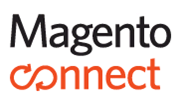 Our association with Magento provides our customers with a greater range of application options that helps boost social referral actions, acquisition and conversion rates, and most importantly ROI. - Samir Palnitkar, President of ShopSocially
Santa Clara, CA (PRWEB) March 02, 2016
ShopSocially announced the release of the latest version of its Referral and Loyalty Magento extension version 2.0. The new extension is now live on Magento Connect. Magento Connect is the world's largest online marketplace for eCommerce applications, and currently serves 240,000+ merchants with that number growing daily. After a successful debut on Magento Connect in 2013, ShopSocially is revamping its extension to benefit customers who can now simply plug and play the referral and loyalty solutions on their store.
ShopSocially is a SaaS-based marketing platform that consistently delivers results for over 500 global brands including several Magento customers including Totally Promotional, Gaffos, Incipio, I See Me and many more. The latest version of its Referral and Loyalty Magento plugin is no exception with its attention to 360 degree engagement. The plugin's comprehensive solutions include access to the referral and loyalty programs plus social engagement modules such as visual commerce, social login, customer Q&A, get-an-email and social gamification. Features like A/B testing; dashboard tracking; customization; and in-depth analyses ensure users getting maximum ROI.
ShopSocially extension pricing starts at $80 per month and increases based on the site traffic. A free trial is also available. The updated Referral and Loyalty Magento extension increases customer acquisition by up to 15%; improves conversions by up to 21%; and increases repeat purchases by up to 26%.
"Our association with Magento has once again proved to be most beneficial and successful." said Samir Palnitkar, President of ShopSocially, "The collaboration has enabled us to launch an upgraded version of the ShopSocially Referral and Loyalty Magento extension that provides our customers with a greater range of application options designed to work concurrently to boost social referral actions, acquisition and conversion rates, and most importantly ROI."
There are several Magento customers who are successfully using ShopSocially solutions and achieving impressive results. Totally Promotional, America's no. 1 source for imprinted promotional products having stores on Magento has been using ShopSocially apps including social connect, shopping community, share-a-purchase and product stories. They embedded ShopSocially's share-a-purchase app and achieved an impressive 22.4% sales conversion rate through social referral traffic. They also embedded social connect app to attain social endorsements and rich user profile data. This app helped them bag a whopping sales conversion rate of 28.08% through users who connected on Facebook.
About ShopSocially
ShopSocially is a SaaS-based, social, referral and loyalty marketing platform that delivers up to 40% more revenue by enabling an increase in new customer acquisition, engagement, conversion rate and retention. More than 500 global brands are using ShopSocially to grow their business via proven strategies such as referral marketing, visual commerce, customer loyalty, social login, social gamification, customer Q&A and more.
ShopSocially platform offers a comprehensive suite of marketing solutions which eliminates the need to implement multiple, inconsistent solutions and delivers a measurable ROI. Our fully managed service option ensures no additional work for your marketing or IT team.
ShopSocially has won several awards and recognition's for its innovative technology. To learn more how ShopSocially can help grow your business, please contact us at (650) 701-7759 or at http://www.ShopSocially.com