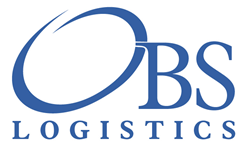 Visit OBS Logistics at stand 175 to take a closer look at RF and Voice technologies, and performance dashboards
(PRWEB UK) 12 March 2016
Visit the OBS Logistics stand at this year's Intralogistex exhibition in Coventry. You will see how, by harnessing new technologies, warehouse management software systems can add more value to logistics companies including situational awareness, dynamic KPI management and increased visibility for customers.
RF and Voice technologies not only increase speed and accuracy in day to day warehouse activities, they capture huge volumes of data which can be analysed in real-time to create a performance dashboard to monitor Key Performance Indicators. Situational awareness supports dynamic decision making to respond quickly by reassigning resources and reprioritising orders as needed to achieve service levels and efficiency targets.
Web portals provide access to your customers and your suppliers to interact directly with your supply chain systems. Directly entering orders, querying inventory and tracking order delivery status are just three examples of how you can offer customer service benefits by extending the reach of your warehouse system.
OBS Logistics' CEO, Dave Renshaw will explain how OBS Logistics provides IT solutions based on its CALIDUS Total Logistics suite to promote a range of benefits to international organisations for their transportation, warehousing and supply chain management operations, at 12.15pm on Wednesday 16th March.
Visit OBS Logistics at stand 175 to take a closer look at RF and Voice technologies, and performance dashboards.
About OBS Logistics
OBS Logistics (OBSL) provides Warehouse Management Software and Transport Management Software to help manage complex logistics and supply chain operations. The company's CALIDUS Total Logistics Software solutions are used by leading third party logistics providers and end user organisations, to deploy lean enterprise concepts, control costs, manage projects, increase efficiency and measure performance. These solutions can be implemented as on-premise or hosted solutions and are in use around the world to automate and streamline the end-to-end business processes and provide true visibility across supply chain operations.