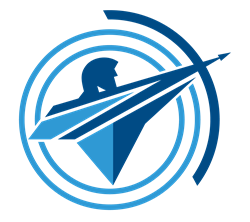 "Our commitment to provide exceptional managed services to the SMB and enterprise markets is unwavering. This recognition reaffirms this point. We look forward to the continued success of our clients and partners in 2016 and beyond." - Marc Pantoni, CEO
New York, NY (PRWEB) March 03, 2016
Precision IT Group, the company that was founded with a mission to 'aim higher' for customers, vendors and employees, today announced it has earned recognition on The Channel Company's 2016 Managed Service Provider (MSP) 500 list in the Pioneer 250 category. This annual list recognizes North American solution providers with cutting-edge approaches to delivering managed services. Their top-notch offerings help companies navigate the complex and ever-changing landscape of IT, improve operational efficiencies, and maximize their return on IT investments.
In today's fast-paced business environments, MSPs play an important role in helping companies leverage new technologies without straining their budgets or losing focus on their core business. CRN's MSP 500 list shines a light on the most forward-thinking and innovative of these key organizations.
The list is divided into three categories: the MSP Pioneer 250, recognizing companies with business models weighted toward managed services and largely focused on the SMB market; the MSP Elite 150, recognizing large, data center-focused MSPs with a strong mix of on-premise and off-premise services; and the MSP Hosting Service Provider 100, recognizing MSPs focused primarily on off-premise, cloud-based services.
Precision IT Group's commitment to excellence starts with continually learning from every relationship to provide the most professional support, efficient service and best-in-class technology in the industry. Precision IT provides comprehensive managed IT solutions and personal support for small to enterprise businesses to optimize their IT performance and increase their business profitability.
"MSPs meet a critical need in the IT market, providing customized, turnkey services that allow for predictable operational expenses, effective control of expenditures, precise allocation of limited resources and convenient access to on-demand and pay-as-you-go technology," said Robert Faletra, CEO, The Channel Company. "We congratulate the service providers of the MSP 500, who continually reinvent themselves to successfully meet their customers' changing needs, helping businesses get the most out of their IT investments and sharpen their competitive edge."
"We are honored to be named in the Pioneer 250 as part of CRN's 2016 MSP 500 list," said Marc Pantoni, CEO of Precision IT Group. "Our commitment to provide exceptional managed services to the SMB and enterprise markets is unwavering and this recognition reaffirms this point. We look forward to the continued success of our clients and partners in 2016 and beyond."
The MSP 500 list will be featured in the February 2016 issue of CRN and online at http://www.CRN.com/msp500.
About Precision IT Group
Recognized as a top 100 MSP in the country and 5 years on the Inc. 500|5000 list of fastest growing companies, Precision IT relies on less automation and more personalized service. Precision provides a wide range of expertly engineered solutions and information technology to SMB and enterprise clients. Precision IT Group's service portfolio includes managed IT services, network monitoring, project management, cloud hosting, backup and disaster recovery solutions, asset management and procurement services. Most recently, Precision IT Group has added an Advanced Security and Compliance solution offering made up of Active Threat Monitoring, Security Incident & Event Management, and Vulnerability Assessment & Remediation to assist companies in managing all of their information security needs.
Precision IT spoils every customer with the personal touch of a small, devoted support team and 24×7 helpdesk. Because the company recruits not only masterful technical skills, but also seeks well-rounded business professionals, the sophisticated culture of the company is appreciated by clients who welcome Precision staff into their office. This symbiotic relationship between excellent corporate culture and a high level of technical skill is what makes Precision IT one of the most highly regarded and respected information technology consulting firms in the industry. Precision IT is headquartered in New York City.
Learn more at http://www.precisionit.com
About the Channel Company
The Channel Company enables breakthrough IT channel performance with our dominant media, engaging events, expert consulting and education, and innovative marketing services and platforms. As the channel catalyst, we connect and empower technology suppliers, solution providers and end users. Backed by more than 30 years of unequaled channel experience, we draw from our deep knowledge to envision innovative new solutions for ever-evolving challenges in the technology marketplace.
Learn more at http://www.thechannelco.com
Contact Information
Scott Goodger
Precision IT Group
sgoodger(at)precisionit(dot)com
(212) 257-4460
Melanie Turpin
The Channel Company
(508) 416-1195
mturpin(at)thechannelco(dot)com