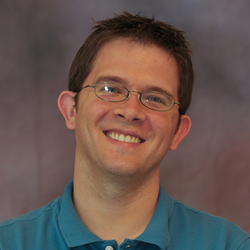 Yorba Linda, CA (PRWEB) March 03, 2016
The remarkable CRISPR-Cas9 technology has expanded the accessibility of genome engineering, owing to the benefit of being user-friendly and its ability to cause double strand breaks (DSBs) at practically any locus of interest. Two main pathways allow the DSBs to be repaired within cells—non-homologous end joining (NHEJ) and homology-directed repair (HDR). Functional protein disruption (knockout) generally occurs as a result of endogenous repair of DSBs using the NHEJ pathway. However, the HDR pathway can be used to introduce exogenous genetic content (knockin).
Dharmacon is sponsoring a new, free educational webinar, "Optimizing homology-directed repair (HDR) results with CRISPR-Cas9," which will discuss the utility of a synthetic dual RNA approach to apply CRISPR-Cas9 to HDR genomic engineering applications and offer guidelines for improving CRISPR Cas9-assisted HDR. The presenter will also discuss the use of short single-stranded DNA as a donor template for small insertions and plasmid DNA donor templates for large insertions, and methods for characterization of HDR-generated cell lines for precise genomic engineering. Continuing education credits will be offered through the PACE system.
Attendees will be apprised of the basics of HDR using CRISPR-Cas9, how to select CRISPR RNAs (crRNAs) for HDR, ways to design a synthetic oligo or plasmid donor template, application of endogenous gene tagging with GFP, and techniques for evaluating HDR cell lines for the desired mutation.
The speaker is John Schiel, PhD, research scientist at Dharmacon, part of GE Healthcare. Dr. Schiel is involved in developing research tools within the gene modulation and genome editing fields of research, including RNA interference and CRISPR-Cas9 genome engineering. He received a PhD in cell biology at the University of Colorado Denver – Anschutz Medical Campus, and completed a postdoctoral fellowship at the University of Massachusetts Medical School, where he studied asymmetric cell division and centrosome maturation.
The free webinar, hosted by LabRoots, will be presented on March 31, 2016, at 8 am PT/11 am ET/4 pm GMT.
For full details about the event, obtaining continuing education credits, and free registration, click here.
About Dharmacon:
As a leader in custom RNA synthesis, Dharmacon part of GE Healthcare was an early participant in the newly discovered field of RNA interference, and contributed several key scientific findings. This leadership has continued through technical advances in bioinformatics, and chemical modifications to improve performance. The company's areas of research and research tools have expanded to support all aspects of RNAi interference; siRNA, lentiviral shRNA, tools for microRNA research, and whole-genome scale libraries for RNAi functional screens of genes, microRNAs, and long non-coding RNAs. Dharmacon has the largest collection of cDNAs and ORFs commercially available, and a unique set of CRISPR-Cas9 gene editing tools.
About LabRoots:
LabRoots is the leading scientific social networking website and producer of educational virtual events and webinars. Contributing to the advancement of science through content sharing capabilities, LabRoots is a powerful advocate in amplifying global networks and communities. Founded in 2008, LabRoots emphasizes digital innovation in scientific collaboration and learning, and is a primary source for current scientific news, webinars, virtual conferences, and more. LabRoots has grown into the world's largest series of virtual events within the Life Sciences and Clinical Diagnostics community.