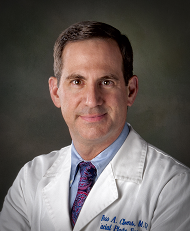 MELBOURNE, FLA (PRWEB) March 03, 2016
Ross A. Clevens, MD, FACS, is now accepting applications from men and women to participate in a free clinical study of hair loss treatment using Platelet Rich Plasma (PRP) – a plasma gel created using a patient's own blood that is enriched with growth factors to stimulate healing. Dr. Clevens was tapped by two national organizations to oversee a host site for the study, which seeks to determine whether PRP can be used to treat male and female pattern hair loss.
Dr. Clevens is an internationally recognized pioneer in the use of PRP. Since 2001, he has utilized PRP to speed healing, minimize downtime and optimize results for patients in his facial plastic surgery practice. In 2014, Dr. Clevens was the only American doctor invited to speak at the Biobridge Regeneration International Conference in Venice, Italy to share his expertise on PRP with other physicians and scientists.
Clevens Face and Body Specialists will be conducting the PRP study at its Melbourne office. Treatment is complimentary for those accepted. Eligible participants should be between the ages of 18 and 55, in overall good health and able to attend all study visits. For proper evaluation, a similar hairstyle must be maintained until the end of the trial period. A clinical diagnosis of Androgenic Alopecia is required prior to acceptance.
Androgenic Alopecia (AGA), sometimes referred to as male pattern baldness, is a common condition seen in both men and women. More than 3 million cases of AGA are diagnosed every year in the United States. The most notable signs of AGA include thinning at the crown, a receding hairline and loss of hair along the hair-part.
Platelet Rich Plasma (PRP) is an exciting non-surgical therapeutic option to stimulate hair growth. PRP is derived from mesenchymal stem cells, extracted from the blood. Rich in essential growth factors, these stem cells are shown to stimulate tissue regeneration and speed healing. Previous trials have proven PRP to provide a safe and effective improvement for hair loss across a broad range of patients.
Educated at Yale, Harvard, and the University of Michigan, Dr. Clevens is a fellowship trained cosmetic and reconstructive facial plastic surgeon. He is board certified by the American Board of Facial Plastic and Reconstructive Surgery. Dr. Clevens has 20 years of experience in surgical and noninvasive cosmetic procedures. Based in Melbourne with offices in Merritt Island and Vero Beach, Clevens Face and Body Specialists offers Cosmetic & Reconstructive Facial Plastic Surgery, Breast & Body Plastic Surgery, NeoGraft Permanent Hair Restoration for Men & Women, Injectables & Fillers, Laser Treatments, Laser Hair Removal, Skin Cancer Care and Medical-Grade Skin Care.
Patients interested in participating in the PRP Hair Loss Study are invited to apply online at http://www.drclevens.com/hairstudy.
Contact:
Clevens Face and Body Specialists
707 W. Eau Gallie Blvd.
Melbourne, Fla. 32935
321.727.3223
http://www.drclevens.com