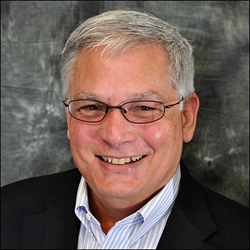 Baltimore, MD (PRWEB) March 04, 2016
RPI Consultants, a recognized leader in providing Infor Lawson Services, today announced that Bill Geddy has joined the company as Vice President of Sales & Marketing. Geddy is based out of the Greater Atlanta area and will be responsible for the continued growth of RPI's Infor Lawson Practice in high-demand industries including Healthcare, Retail, Public Sector and Services.
"RPI is highly respected in the industry as thought leaders in the Lawson space and for delivering the highest quality services possible to their clients," said Bill Geddy. "They have an incredibly strong reputation across the industry in terms of both their technical and business process expertise and have established themselves as industry leaders in the latest Lawson and Infor solutions including Cloud services."
Keith Wayland, Partner at RPI, commented "We are delighted to have Bill join our growing Infor Practice. He is highly regarded in the Lawson community, where he has built a strong reputation for integrity and customer service. What makes Bill a great fit for RPI is his commitment to establishing long-term partnerships with customers and his great depth of knowledge of the Lawson space."
Bill brings vast experience executive sales & marketing leadership, sales management and sales operations enablement in the mid to large market Lawson professional services space. He has over 30 years' experience in the healthcare, public sector, and technology markets. He retired from active service in 1999 as an Army Officer, after serving in the US Army in a various areas of leadership, management and field levels including field artillery (battery, battalion, brigade levels) and personnel (battalion, brigade, divisional) for 23+ years. He attended Georgia Southern University and is a proud member of the Sigma Nu Fraternity.
About RPI Consultants
RPI Consultants is a business applications implementation and optimization firm focused on delivering best practices through technology, systems integration, and process redesign. The RPI team includes certified technical and functional experts in Infor Solutions, Lawson, Kronos, Perceptive Content, and Kofax as well as other automation technologies to enhance the procure-to-pay, financial reporting, and human resources processes.
RPI's model focuses on delivering solutions to specific business problems through on-demand strategic intervention. Our team-based approach allows us to leverage the best resources part-time, on a task-by-task basis, while working closely with our clients to identify opportunities to minimize costs associated with travel and downtime. RPI prides itself on providing customers with the most value for their dollar, delivering value-added information and genuinely caring about the outcome of an engagement.