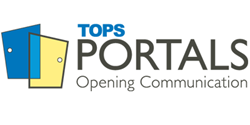 When they implement TOPS Portals, TOPS users can reduce the number of incoming homeowner phone calls and improve homeowner communications.
Gaithersburg, MD (PRWEB) March 04, 2016
TOPS Software, developer of the industry-leading TOPS suite for Condominium and Homeowners Association Management, today released a new product to allow management companies to expose account information to homeowners in the communities they manage.
TOPS Portals allows community associations to provide homeowners with quick access to their most frequently requested account information, such as current balance, account history, open rule violation tickets, open work orders, and the ability to make assessment payments online.
TOPS Portals is a companion product to the TOPS suite of products, including TOPS Professional, TOPS iQ, TOPS GO! and TOPS [ONE]. When they implement TOPS Portals with these TOPS products, TOPS users can reduce the number of incoming homeowner phone calls and improve homeowner communications. TOPS Portals can also help improve compliance and insure fewer accounts going into collections due to late payments.
Early adopters of the TOPS Portals have been quick to take advantage of this new technology. "TOPS customers appreciate how easy it is to get up and running," says TOPS Director of Product, Kris Beauchamp. "Already, nearly 13,000 homeowners have been loaded into the system, and we are seeing more every day. This helps Community Association Managers in their on-going efforts to go paperless by saving time typically spent printing and mailing, and even reduces call volume through self-service options."
The TOPS Portals interface is simple and easy. When homeowners log in via their mobile device, they will be presented with the most important information first in the inbox-style interface. This allows homeowners to get in, pay their assessment or answer the question they came for, and get out. Portals can be linked to from a customer's existing website, so implementation is easy and open.
TOPS Portals uses the TOPS Connect Cloud Service to access and send homeowner data. Because TOPS Portals connects directly to their TOPS accounting system, users need not spend time managing sync schedules or exporting and uploading data.
TOPS Portals is available now for TOPS iQ, TOPS Professional 4.1 and TOPS GO! 2.0. Integration with TOPS [ONE] is expected by third quarter 2016. To request a demonstration, or learn more about TOPS Portals, visit http://www.topssoft.com/CondoHOASoftware/TOPSPortals.aspx