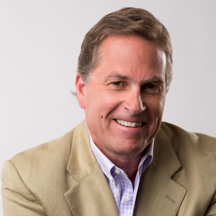 Minneapolis, MN (PRWEB) March 07, 2016
At its annual meeting, the Minneapolis Downtown Council announced the nomination of YA President and CEO Chris Behrens to the organization's Board of Directors. YA, the industry market leader in delivering flawless omni-channel marketing promotions for the nation's most respected brands, moved its 100+ employees to its new offices in the downtown Minneapolis Lumber Exchange Building in June 2015.
"Downtown Minneapolis is an ideal place for YA, a company experiencing incredible growth within its industry," said Minneapolis Downtown Council and Downtown Improvement District President & CEO Steve Cramer. "We value Chris's leadership and business acumen that have helped make YA such a success and we are certain he will make invaluable contributions to the Minneapolis Downtown Council."
Behrens, who is also one of the nearly 40,000 people who live in downtown Minneapolis, says he welcomes the opportunity to serve on the Minneapolis Downtown Council Board.
"The economic, cultural and entertainment vibrancy of this area is unmatched, and that's due in large part to the tremendous planning and development efforts of the Downtown Council," said Behrens. "I am honored to be part of a group that will continue to shape and enhance the region."
About YA
For more than 40 years, YA has been a leader in the promotional marketing services space. We deliver flawless digital, social, mobile and traditional promotions such as rebates/rewards, enter to win and loyalty programs for the nation's most respected brands. Our end-to-end management of 3,500+ promotions that reach tens of millions of consumers annually makes us experts at turning even first-time customers into loyal brand advocates. For more information, visit: http://www.yaengage.com.
###