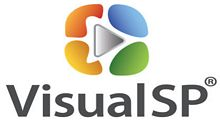 Whether you're a decision maker, developer, IT Pro, or power user, it's important to understand the evolving roadmap. - Microsoft expert Adam Levithan
Chicago, Illinois (PRWEB) March 08, 2016
VisualSP, one of the leaders in providing support for SharePoint administrators, power users, IT pros, and end users, will be sponsoring a free webinar "SharePoint 2016 In-context: What This New Release Will Mean to You!" on March 10, 2016, 12:00 pm - 1:15 pm EST. During the live event, Adam Levithan will lead attendees through the SharePoint Server 2016 features and discuss what the new release means for new and existing SharePoint users. Registered attendees will receive a recording of the webinar following the event.
"Upgrade, hybrid, migrate, experiences, and investments are all key words surrounding the release of SharePoint Server 2016. There were several moments of doubt surrounding this release, but 'Born from the Cloud' means something to Microsoft," said Levithan. "Whether you're a decision maker, developer, IT Pro, or power user, it's important to understand the evolving roadmap. We will discuss how SharePoint 2016 is creating a paradigm shift as big as Office 365, and we will propose what you lose, what you gain, and strategies to decide whether or not SharePoint Server 2016 is right for you."
Adam is a Product Manager at Metalogix and an advocate for supporting collaboration through technology by connecting the business needs with the right technology. Prior to his role at Metalogix, Adam was a Practice Lead for Office 365 in a cutting edge Microsoft Consulting firm where he was responsible for moving customers to the cloud, designing and implementing information architecture (SharePoint Farm and content) and increasing user adoption.
"We are excited about this webinar," said Asif Rehmani, founder and CEO of VisualSP, "because we understand the interest the SharePoint community has in this latest release. We want to help provide as much guidance as possible to help SharePoint administrators and advocates make the decision to upgrade to SharePoint Server 2016."
VisualSP helps support SharePoint professionals with free webinars and online video courses. The company has been supporting the SharePoint community for over a decade. It's flagship end-user product, VisualSP Help System for SharePoint 2010, SharePoint 2013, and SharePoint Online, provides performance support through in-context, inline, and on-demand training right in the user interface.
To register and get more information about the webinar, click here. To learn more about the VisualSP Help System for SharePoint, visit the company website at http://www.visualsp.com.